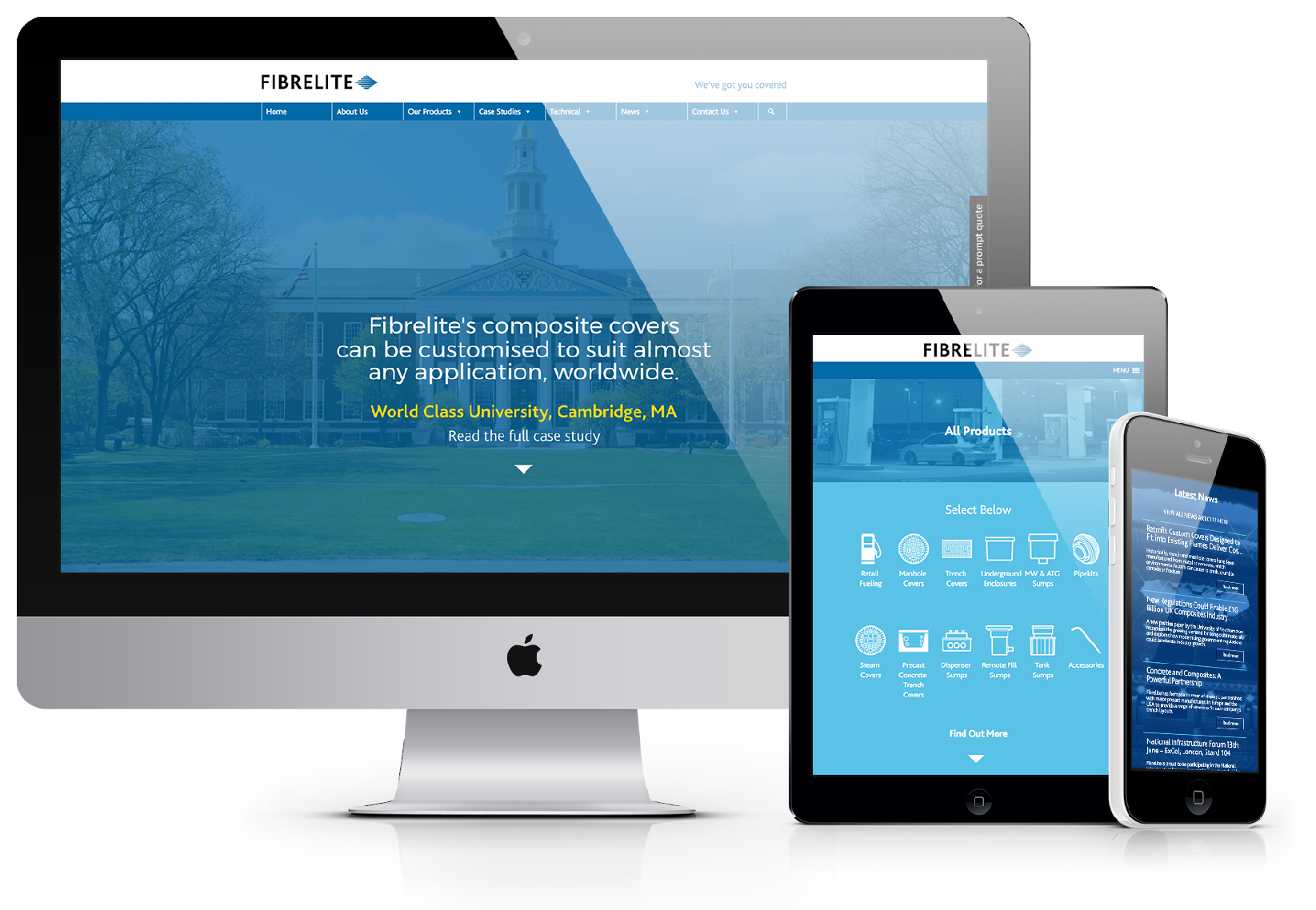 In 1980 Fibrelite launched the world's first GRP composite manhole cover. Today Fibrelite's lightweight manhole covers and liquid-tight sumps continue to redefine industry standards as stations look to increase their efficiency and health and safety while reducing environmental impact.
As demand for high performance low maintenance fuelling equipment increases, Fibrelite continues to invest in technology - designing, developing, manufacturing and rapidly bringing new solutions to market. The new website is a perfect example.
Created to showcase Fibrelite's endlessly evolving product portfolio and reflect their design-to-delivery capabilities, fibrelite.com is a new website for a new era. Inspired to simplify the specification, design and installation process, it showcases the widest range of GRP manhole covers and underground enclosures available.
Built to accommodate the increasing variety of internet usage, the new site delivers a consistent user experience on desktop, mobile and tablet – allowing users everywhere to intuitively navigate by product, select specifications, download technical information and request quotes.
Customers can also access over three decades of expertise, including instructional brochures, installation guides, manuals and test reports.
A vast library of case studies demonstrates Fibrelite's ability to provide local support globally, develop solutions for local and individual requirements and manufacture bespoke products to suit every application.
Any project. Any specification. Anywhere.
Fibrelite, part of OPW (a Dover company) is the global standard in GRP composite manhole covers, trench covers and underground enclosures, specified by the majority of major oil companies worldwide.
---
---