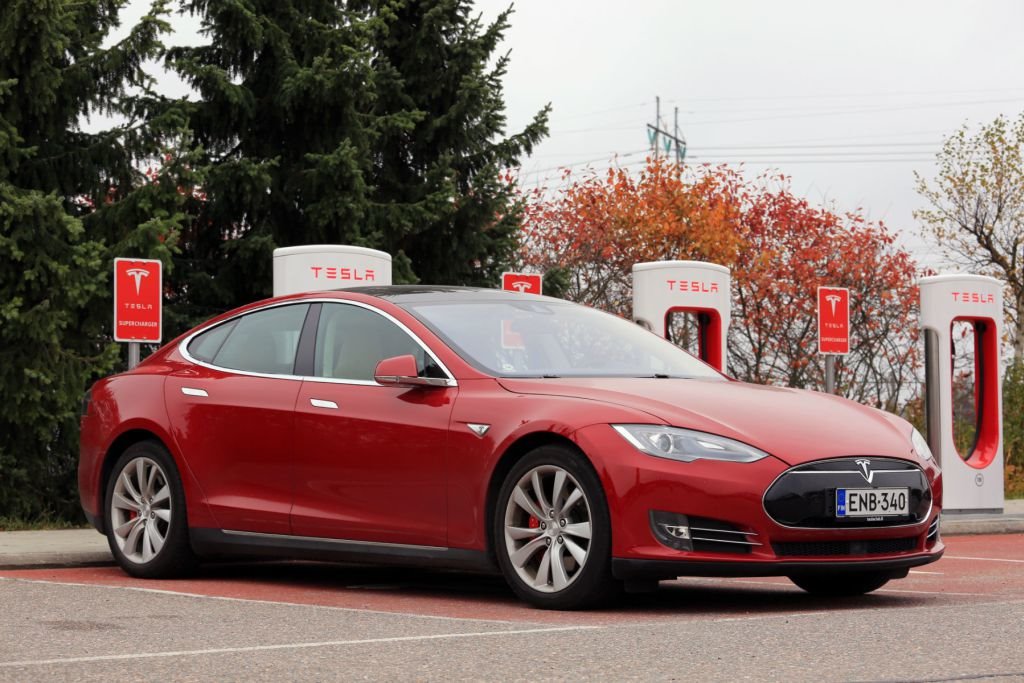 Electric car manufacturer Tesla has hinted that it may soon be launching its own take on the traditional petrol station.
Rather than petrol pumps and a shop selling lukewarm pasties, Tesla is looking to open "mega supercharging locations" where owners can top up their electric cars in half an hour.
Currently, Tesla Model drivers can make use of the firm's supercharger network. This uses 480-volt fast chargers to provide up to 120kW of power in 30 minutes, translating to up to 170 miles of range in a Model S. It's currently attempting to double its number of superchargers, with 10,000 mooted worldwide by the end of 2017.
But the new mega-sites will go a step further than simply providing somewhere for drivers to charge their car. Speaking at FSTEC 2017, a food technology conference in California, Tesla's chief technology officer JB Straubel explained these mega-stations would have up to 40 charge points, a lounge where drivers could sit back and relax, and coffee on-hand.
"People are coming and spending 20 to 30 minutes at these stops," he said. "They want to eat, they want to have a cup of coffee, they want to use the bathroom."
The firm plans to introduce the new supercharger stations between major cities, with the first one currently being built in California between Los Angeles and San Francisco. A similar one is expected to be built between LA and Las Vegas, while another is planned near Oslo in Norway.
Speaking about plans to reduce demand on Tesla's current supercharger network earlier this year, CEO Elon Musk said: "We should see some immediate relief even for S and X customers on some of the key supercharge locations whilst we – experimenting with our first sort of – I don't know what we call it – mega supercharging location, like really big supercharging location with a bunch of amenities.
"We're going to unveil the first of those relatively soon. And I think we'll get a sense for just sort of how cool it can be to have a great place to – if you've been driving for three, four hours – stop, have great restrooms, great food, amenities, hang out for half an hour and then be on your way."
The firm isn't expected to build and operate the locations itself. Instead, it will work with hotel and restaurant chains to act as partners.
---
---