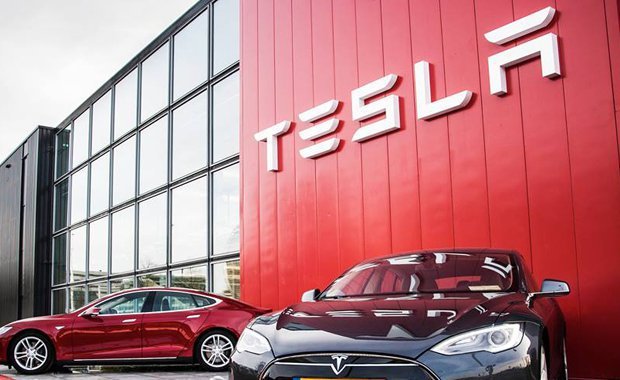 Tesla will open its first showroom in Ireland next week, nearly five months after the company began taking orders for the Model S and Model X in the country.
The first location will be a Service Plus Center, which is a service center with a showroom. It's located at 92 Bracken Road, Sandyford Industrial Estate in Dublin.
It includes a showroom for 3 display models, two delivery bays, several repair stations, a battery repair bay, a detailing room, a customer lounge and offices for employees.
Electrek reported that Tesla has been inviting local owners to an "official opening event" for the location and official launch of Tesla in Ireland on Wednesday 26th April.
They will also inaugurate the first Supercharger in Ireland at the Topaz Service Station on the M8 in Ballacolla. They say that it will connect Dublin and Cork in an email to owners.
The Supercharger will add to the 16 Destination chargers already in Ireland ahead of Tesla's official entry in the market and they are also preparing another Supercharger station in Birdhill to connect Dublin with Limerick.
The EV market in Ireland is still fairly small, but they offer some significant EV incentives that could help it grow, especially now that Tesla is making its vehicles available:
€5000 SEAI plug-in grant for personal purchase (€3800 for business)
14% VRT tax band and €5000 relief for BEV
Low annual road tax of €120
---
---