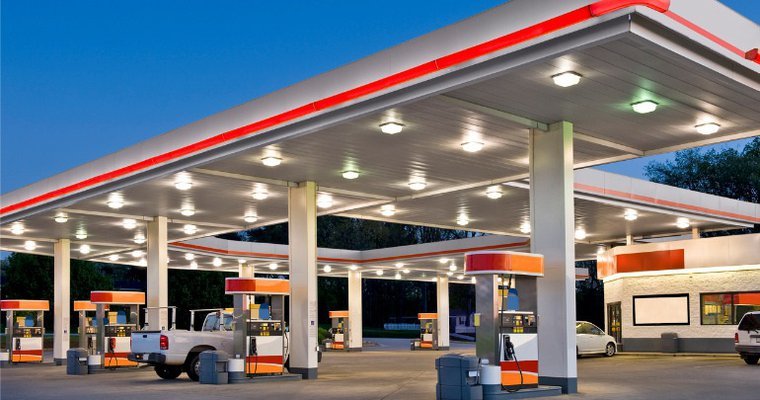 The year 2021 could look very different for all kinds of industries, especially the convenience store industry. A c-store has traditionally been a place to quickly fill up at the pump, grab a quick bite to eat, a pack of gum or a six-pack of beer.
But, as the electric vehicle market heats up, and more cars are running on electricity, we could see more car charging stations popping up in c-stores all throughout the globe..
Let's take a look at why.
Just last year, Love's Travel Stops, a chain of 520 stores based in Oklahoma City, announced they were bringing electric vehicle charging stations to seven locations in six U.S. states with a total of 28 EV chargers.
General Motors also announced plans to install 2,700 new electric-vehicle chargers across the U.S. in order to boost demand for battery-powered cars. In fact, the company already invested an undisclosed amount to help charging operator EVgo, which owns and operates 1,000 fast-charging locations in 34 states.
Of course, we already see many stations since Tesla's network of more than 17,000 North American chargers are installed at various locations.
And, in the next year, various auto makers will add to the electric vehicles trend that Tesla, the Nissan Leaf and Chevrolet Bolt have been leading. The industry predicts that more than 60 electric and plug-in hybrid models are slated to reach dealerships.
Ford Motor Company is another auto maker that is making a serious push into electrified vehicles and said they will have 40 hybrids and EVs on the market by 2022. Nissan also plans to launch eight new EVs by early 2023 and electrify most of Infiniti's lineup by 2021.
Outside of Tesla's supercharger network, the nation's charging infrastructure is largely a patchwork of systems and is not ready for the onslaught of EV. C-stores must be ready to lead in this area, and we predict big changes as the EV market comes rushing into play.
C-stores have a huge opportunity to add to their existing infrastructure and prepare for the impending for charging stations. This will significantly change the current layout and vibe of the c-store industry as we have come to know it. Here are some changes we expect to see.
Additional charging stations: We expect to see rapid change though next year as more c-store retailers become interested in EV charging facilities. As NACS Daily recently reported, an ampm store in Lodi, CA, now offers EV drivers access to a FreeWire Boost Charger, the first battery-integrated ultrafast EV charger deployed in the U.S.
No longer grab and go: We also expect the EV market to change how the consumer views the c-store experience. Where once the c-store was used as grab and go and a quick stop, it will now become a place to linger as consumers wait to charge up. Consumers could use the time to grab a coffee, log into their PC and hang out for a while as they charge up their vehicle. The face of the c-store will need to change if consumers are using the retailer as a space to work and/or catch up on the daily news.
Interior redesigns: C-stores will still want consumers to have a personal connection with their brand. One of the best ways to do that is with a great experience inside the brick and mortar store. C-stores will have to redesign their stores to accommodate for more space for those consumers who are charging up and staying for that extra cup of coffee and breakfast sandwich. C-stores could start to look more like a small diner.
Exterior expansion: New charging stations and parking will have to be built at the c-store locations. Retailers might need to work with the real-estate and locations they have to determine where to place charging stations. They will also need to take into consideration traffic patterns and flow for those customers who are charging versus fueling up versus parking just to pick up food or packaged goods.
Promos of a different kind: C-stores love to deliver promotions to their loyal customers. We expect to see more promotions for EV next year that include "charging time" or even food promotions that consumers can take advantage of as they wait.
C-stores have seen a lot of change this year due to COVID-19, and we expect there will be more changes to come — this time as we experience the surge of the EV market. C-stores will now have an opportunity to lead the charge (pun intended!).
---
---