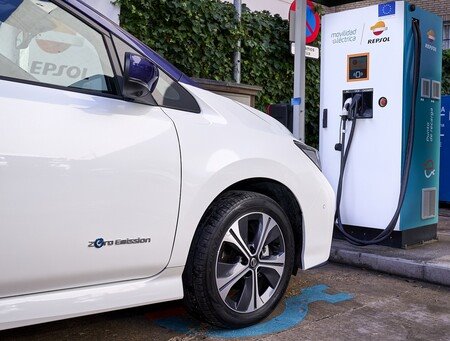 Spanish oil major Repsol has teamed up with Japanese car giant Nissan in a pact to promote the expansion of electric mobility.
Collaboration will start off with a new push to expand fast-charging capacity for electric vehicles through Repsol's network of service stations in Spain. Under the agreement, owners of Nissan electric vehicles will be eligible for a 50% discount in the Repsol electric charging network.
Announcing the agreement at the fourth in a series of webinars hosted by Japanese car marker Nissan Iberia, chief executive Bruno Mattucci and Repsol's executive managing director for low-carbon generation Maria Victoria Zingoni said the companies will work to expand electric charging coverage across Spain.
Repsol currently has more than 250 charging points in public spaces, including 70 fast charging points, the majority of which are located at service stations.
The Madrid-based major also has 1000 private terminals installed both at company facilities and in homes, as well as the first two ultra-fast charging points installed on the Iberian Peninsula.
Since the launch of the Nissan LEAF electric vehicle in 2011, Nissan has used its dealership network to develop a fast-charging network distributed all over Spain, with a total of 140 charging points so far.
However, Spain currently hosts only 2.9% of the total charging infrastructure for electric vehicles installed in Europe, while representing 10% of total vehicle sales in the European Union and 15% of total vehicle manufacturing.
The new initiative will begin with 15 new fast charging facilities at Repsol service stations.
"Collaborating with a multi-energy company like Repsol in the development and expansion of the fast-charging network for electric vehicles in Spain will give all users of electric vehicles greater peace of mind and economic benefits," Nissan's Mattucci stated.
Repsol's Zingoni added the the partnership with Nissan, "consolidates our position as a multi-energy company, one that is a leader in mobility and dedicated to achieving zero net emissions by 2050". Arguing that stable plans for promoting the electric vehicle, as well as infrastructure development, are important for achieving a faster expansion of electrification in Spain.
Mattucci also advocated a temporary reduction on value added taxes levied on electric vehicles to purchased by citizens, and suggested wider tax cuts in the electricity sector.
---
---