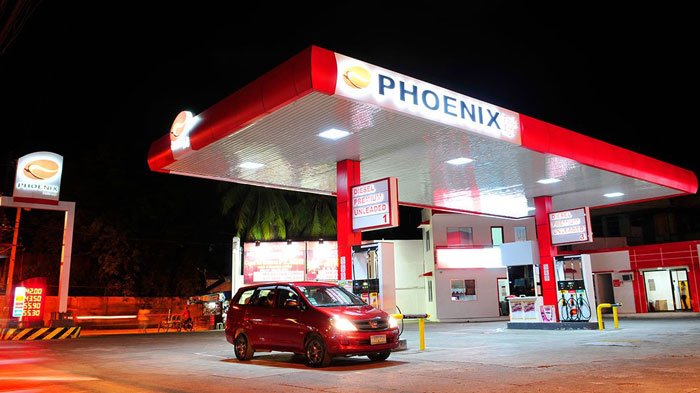 Davao-based businessman Dennis Uy is eyeing the sale of Phoenix Petroleum Philippines Inc., one of the country's largest fuel retailers, as the industry reels from the COVID-19 pandemic.
Uy, who is founder, president and CEO of Phoenix, told the Inquirer he was "open" to selling a minority or controlling stake in the company, which expanded aggressively in recent years, boosting earnings but also debts.
While no final decision has been made, Uy explained that potential new investors would provide Phoenix with a "stronger balance sheet and higher EPS" or earnings per share. Phoenix is listed on the Philippine Stock Exchange and has a market value of P18.4 billion.
It is among the most recognisable companies in Uy's group, which spans property, logistics, gaming, restaurants, education and telecommunications via startup Dito Telecommunity.
An independent fuel retailer established in Davao in 2002, Phoenix was not afraid to take on players many times its size, including the "Big 3" oil companies Petron Corp., Pilipinas Shell Petroleum Corp., and Chevron Philippines. Uy was also a major campaign donor of President Duterte and it was during his term when Phoenix and Uy's other companies expanded rapidly.
Last year, Phoenix reached 665 retail stations across the country and dislodged Chevron to become the country's third-biggest oil company after Petron and Pilipinas Shell.
It also launched an aggressive acquisition campaign, buying businesses such as liquefied petroleum gas company Petronas Energy Philippines in 2017 and the local Family Mart convenience store chain the following year. But the company's growing debts worried lenders.
Philippine Rating Services Corp. expressed these concerns in a July 2020 report when it pointed to Phoenix's increasing interest expenses and declining profit margins. It said Phoenix's coverage ratios to pay obligations had been dropping since 2017. For financial analysts, a lower ratio indicates more difficulty in servicing debts.
"Given such, the level of finance charges of the company has grown since 2017, exceeding profitability growth rates," said PhilRatings, which still gave Phoenix a "stable outlook." Phoenix's total debt as of the third quarter last year stood at P49.2 billion, of which P37.8 billion was current or due within a year.
Its business difficulties were further amplified by the COVID-19 pandemic. Phoenix posted a net loss of P75 million as of September 2020, reversing a P931.5 million profit the previous year as revenues fell 22.4 percent to P56.8 billion on lower oil prices. The company, however, said recovery was underway with its retail business at 80 percent of pre-pandemic volumes.
---
---