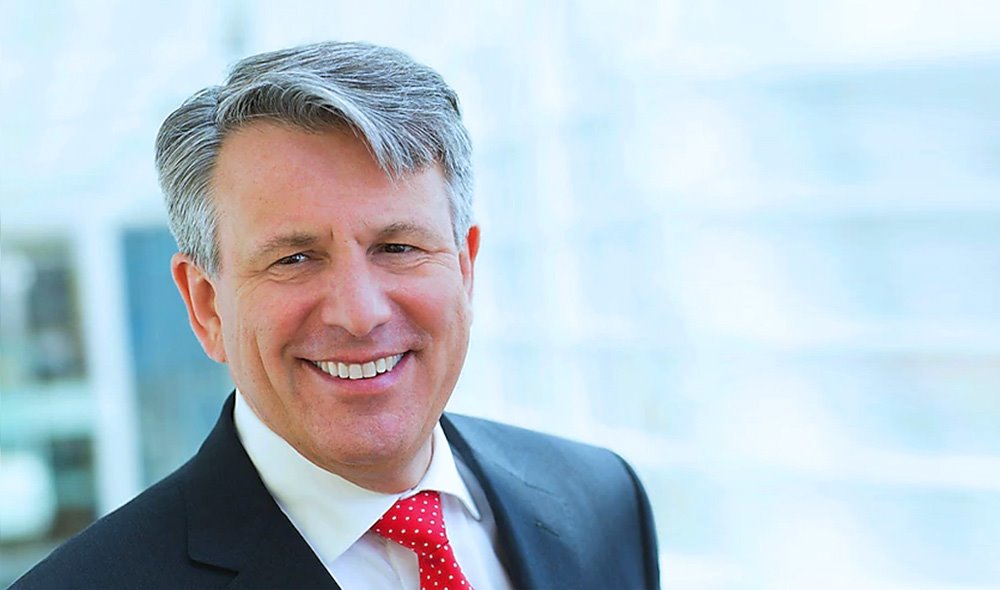 Shell has said it wants net zero emissions both for itself and from products used by its customers by 2050. It has boosted targets to reduce the net amount of carbon dioxide that ends up in the atmosphere.
The company also said that its oil production, which peaked in 2019, will be gradually reduced.
Shell reported a huge loss after the Covid pandemic caused a slump in oil demand. Shell wants to expand its renewables, biofuels, and hydrogen businesses as it comes under increasing pressure from investors and creditors.
In particular, it is shifting its long-term focus from oil and gas to selling renewable energy, partly by taking stakes in renewable energy projects. Chief executive Ben van Beurden said: "We want to be a leading power player, and the focus will be very much on selling clean power.
"Will we be producing the electrons ourselves? No. But a major player in power we will be."
Unlike rivals BP and Total, Shell made no commitment to increase solar and wind power generation. The Church of England Pensions Board has been at the forefront of shareholder contacts with Shell on sustainability.
Adam Matthews, director of ethics and engagement at the board, said: "It really is the most comprehensive target, it covers all the emissions, not only those caused by producing oil and gas, but actually the emissions from the customers in burning it."
He said that Shell was "clearly making a play that it wants provide a significant part of the hydrogen business, and also that it's going to work through with its customers" in sectors where it is "hard to abate" emissions. Mr van Beurden said that the oil giant's aim was for its energy products to be predominantly low and no-carbon.
Shell will use its existing refineries to start to produce biofuels, but it will also use them to produce hydrogen. Mr van Beurden said that the "growth potential is huge" in hydrogen, and Shell is aiming for a double-digit share of global hydrogen sales.
It wants to boost hydrogen sales, both on forecourts, should demand for hydrogen-fuelled cars take off, and is also interested in the possible market for hydrogen-powered home heating.
Shell wants to increase the number of its electric vehicle charging points from 60,000 to 500,000 by 2025, and double renewable electricity sales to 560 terawatt hours per year by 2030.
The company will also continue to sell more-polluting energy products such as jet fuel and diesel, but plans to offset both its own and customer emissions through carbon capture and storage and so-called "nature-based" solutions such as reforestation.
If offsetting carbon emissions does not work, then Mr van Beurden said the firm would "pull other levers harder" to get to its net zero target. Spending will remain focused on oil and gas in the near future, with $2bn to $3bn per year on renewables and low-carbon parts of the business, and $8bn per year on oil and gas in the near term.
---
---