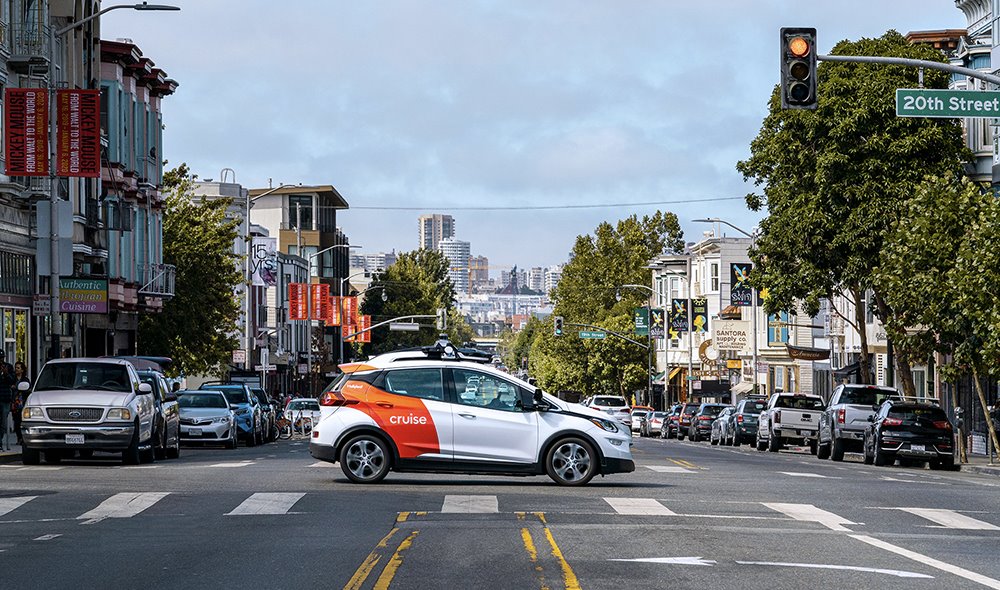 Cruise LLC, the autonomous driving developer that's majority owned by General Motors, has filed a project application with the city of San Francisco to build what its calls one of the "largest electric vehicle charging stations in North America" to charge its growing fleet of self-driving vehicles.
The EV charging station will be built at a site in San Francisco's Central Waterfront District located on the east side of the city south of the downtown core. Cruise plans to complete the work by 2022 at the latest, the San Francisco Chronicle reports.
Cruise plans to start with 50 outdoor autonomous-vehicle charging stations, a number that eventually could more than double, according to the report.
"Today, I am glad to share with you that Cruise filed a project application to build one of the largest electric vehicle charging stations in North America to help power an all-electric, shared, zero-emissions future," wrote Robert Grant, Senior Vice President of Government Affairs and Social Impact at Cruise.
Cruise said its decision to construct one of the country's largest EV charging stations is the next step towards building a reliable, sustainable transportation alternative for residents of San Francisco.
However, in order for Cruise's fleet to grow at the rate needed to help fight climate change, the company said it must address the shortage of EV charging infrastructure in the near term, especially in its home city of San Francisco.
A recent study by the International Council on Clean Transportation (ICCT) showed that nearly 90% of U.S. cities have less than half the necessary EV charging infrastructure to deploy electric vehicles at scale.
---
---