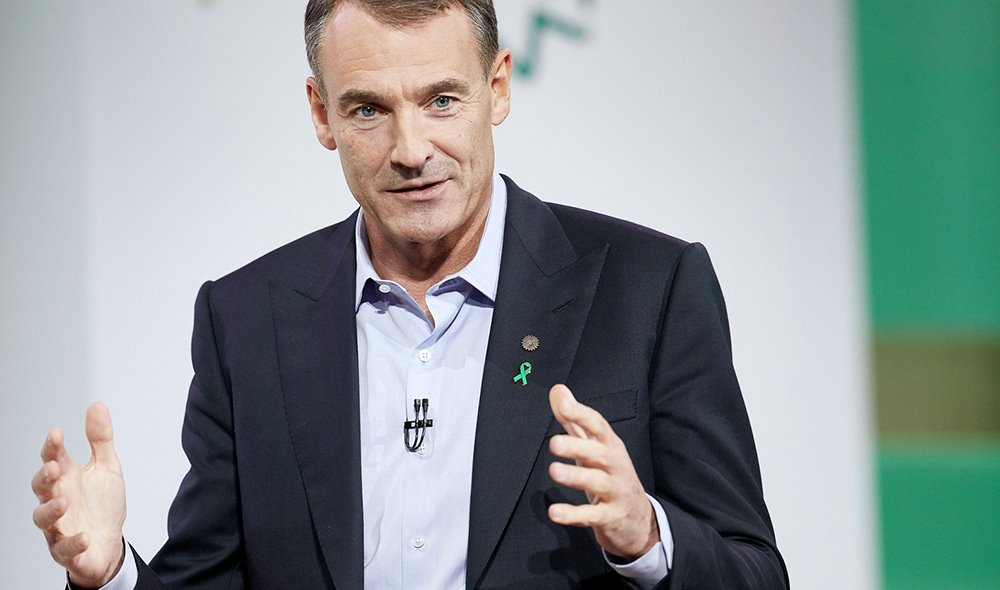 Image: bp p.l.c. | Flickr
BP remains confident that it can generate returns of 8% to 10% from its fast-growing renewable power business and has already walked away from many opportunities that fail to meet its investment criteria, BP CEO Bernard Looney (pictured) said.
Despite a surge in interest in low-carbon energy projects, BP is maintaining its spending discipline and has withdrawn from bidding on potential investments as the purchase price did not underpin its returns expectations, Looney said.
"We told the investors we're going to deliver 8% to 10% on these projects, and we will," Looney told the IP Week event. "...We walked away from over 10 GW of deals in the fourth quarter last year because we couldn't meet our return threshold, so if we can't do it, we won't do it."
BP is targeting 50 GW in global renewables capacity by 2030, up from 3.3 GW at the end of 2020, through a combination of organic growth and acquisitions of early-stage development projects.
The energy major officially entered the offshore wind market earlier this month when it closed the acquisition of a 50% stake in the Empire Wind and Beacon Wind projects off the US East Coast with Norway's Equinor.
Through its 50% stake in Lightsource bp, the company is also building a 250 MW subsidy-free solar farm in Spain, has acquired a 2 GW pipeline of projects from Enerlife in Brazil, is involved in the Eversource JV building 500 MW in India, and is building another 500 MW of bifacial solar capacity in Australia.
Return accelerator
Some investors have voiced concern over the shift from oil and gas to renewables as average returns in the sector of around 5%-6% are much lower than the traditional 10%-15% target of oil and gas producers.
In January, S&P Global Ratings said it was considering downgrading its credit ratings on a number of major oil and gas producers, including ExxonMobil, Shell and Total, to reflect a growing risk to their businesses from the energy transition, price volatility and future profitability, including downward risks to return on capital from renewables.
BP's global scale, digital expertise and large trading footprint will all contribute to the company hitting its return target for renewables, Looney said. "For a big company you need to have scale," Looney said. "We can apply those decades of project experience to what are multi-billion dollar offshore projects. That ought to sound pretty familiar to us."
"I'm probably more confident with time than less confident that actually, contrary to what some people think, we actually do bring stuff to the table in this space, and it's incredibly exciting," he said. BP points to returns from Lightsource bp, which has developed around 30 projects to FID, with weighted average expected returns in the range of 8% to 10%.
Looney acknowledged, however, that the renewables returns target is being met partly by the farming down of equity in early-stage projects to new partners, which acts as "an accelerator of returns." The company has said its developed assets and pipeline renewables projects grew by around 90% in 2020 and its has a further 20 GW of investment opportunities current under evaluation.
---
---