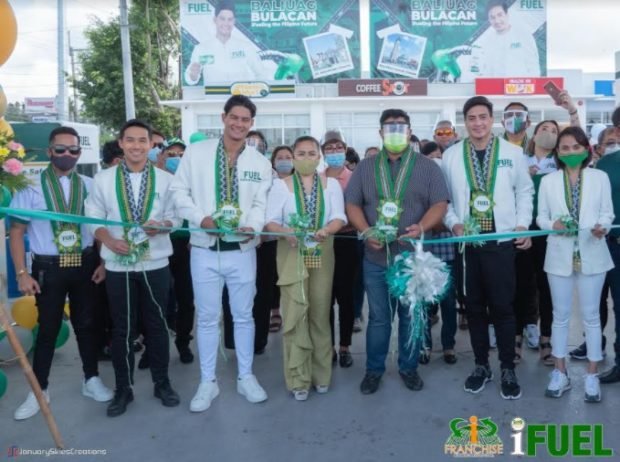 iFUEL, the petroleum company of iFRANCHISE Business Services Corporation, opens its first co-owned gasoline station in Baliuag, Bulacan.
Incorporated in the iFUEL gas station are some of the newest concept stores under iFRANCHISE which were also opened on the same day.
The iPHARMA Mart, a 24-hour store with a pharmacy, along with WenDeli Meatshop and Made in Wok are the company's flagship outlets. Coffee Spot and Food Caravan restaurants also opened their doors. Having a complete retail area of everything essential to motorists provides convenience and value for money all in one station!
iFUEL is the country's fastest growing petroleum business that offers solo franchising and co-ownership option to Filipinos who would like to have their own business.
To date, iFUEL has opened 4 branches and is targeting to inaugurate 20 more stations this year including Antipolo, Alfonso Cavite, Tanza Cavite, Angeles and Porac in Pampanga, Cordova Cebu, Gulatac Zamboanga, and another branch in Marawi City.
---
---