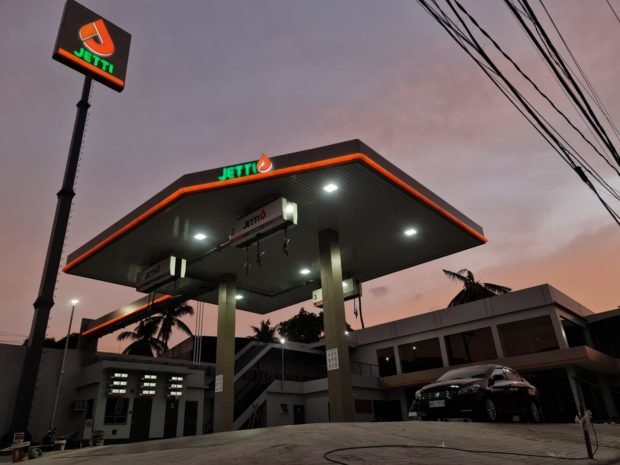 Despite the pandemic for the most part of last year, the oil company also ensured that it complied with any and all government regulations, in large part to help spur the country's economic growth. "We have always been supportive of government initiatives for the downstream oil industry," said Leo P. Bellas, president of Jetti Petroleum Inc.
Jetti Petroleum Inc. is a 100% Filipino-owned independent oil company committed to providing fair-priced and high-quality petroleum products. A huge portion of the P4.8 billion that Jetti contributed to the national coffers came from the government's fuel marking program.
The campaign is mandated under the Republic Act 10963, or the "Tax Reform for Acceleration and Inclusion Act," which aims to eliminate misdeclaration of petroleum products in the country, as well as increase revenue collection from taxable imported and locally refined fuel products.
"The company believes the fuel marking program will also help curb smuggling of refined fuel products and level the playing field among importers," Bellas said. The company was among the 22 participating companies in the project. Established in 1998, Jetti Petroleum Inc. has over 150 gasoline stations spread across the country—40 percent in Luzon, 26 percent in Visayas, and 34 percent in Mindanao.
"Jetti is one of the more fortunate companies that managed to survive and continue doing business. Despite the health and economic crisis, the company continued with its retail expansion program and has opened 32 new stations from August to December of 2020," the president said.
Ten more new stations were opened in the first two months of 2021. With cautious optimism, the company aims to open 50 new stations for the rest of the year. Jetti is also currently completing its new import terminal with a storage capacity of 45 million liters.
Located in Camarines Sur, the terminal is expected to be completed on or before the end of May 2021. It joins two of the company's existing import terminals in Cagayan de Oro and Bataan. Among the three import terminals, Jetti has a combined storage capacity of 150 million litres.
"The increased storage capacity will allow us to secure our own requirements and eliminate our dependence for product supply from other industry players," Bellas said. For the rest of 2021, Jetti's retail business partners and other stakeholders can expect more new stations to be built in the company's network of gasoline stations.
Jetti remains committed to making quality fuel products available in its network of gasoline stations and to its other valued customers.
---
---