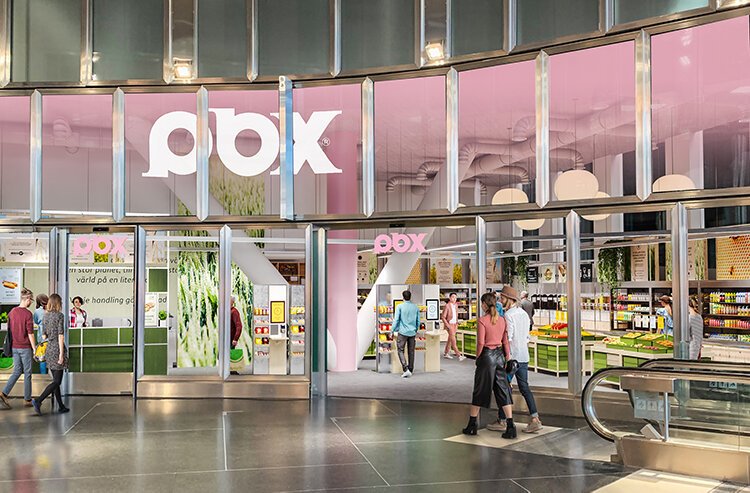 The chain's new PBX brand will open this summer in Sweden as a "living lab."
While many retailers paused their sustainability projects due to the pandemic, Reitan Convenience Sweden AB continued to accelerate and launch the new brand PBX with the ambition of creating the world's most sustainable convenience store.
The store, which will open in Stockholm mid-year, will function as a so-called "living lab," where Reitan Convenience can test its sustainability strategy in a fast and efficient way. Reitan will use the store to directly investigate and evaluate what is most sustainable in terms of both operations and supply, in order to speed up sustainability work in its other operations.
Mariette Kristenson, CEO of Reitan Convenience in Sweden, believes that sustainability can no longer be seen as "nice to have" but now will be an absolute necessity for companies to be able to continue to exist and be profitable.
"This is one of our biggest investments ever, and it is something that must be done if we are to be able to run a long-term profitable business. It is with great humility that we began this journey with the ambitious goal of creating the world's most sustainable convenience.
With PBX, we will create a business model with a positive imprint: both green and socially and financially," Kristenson said in a press release. PBX is part of Reitan Convenience's sustainability strategy, which was developed in consultation with Prosperous Planet in 2019.
"Sustainability is not always a simple yes-no question—it is a complex whole that requires nuanced trade-offs. It is a balancing act between environmental, climate, social and health issues and something that has been consistently included in the work with PBX.
Reitan Convenience will not have all the answers today, but by basing its efforts on research and data and by continuously exploring and evaluating various products, services and initiatives, they can move forward and create what will be the convenience of the future," said Elin Enfors- Kautsky, founder and CEO of Prosperous Planet.
Reitan Convenience Denmark won the 2019 NACS International Convenience Retailer of the Year Award for its continued innovations. Earlier this year, Shop Talk Live took viewers on a world tour of innovative formats, starting with Reitan Convenience Denmark.
Kristenson also discussed Reitan Convenience's food, technology and the future of the company during "Nordic Retail Trends" on an episode of Convenience Matters.
---
---