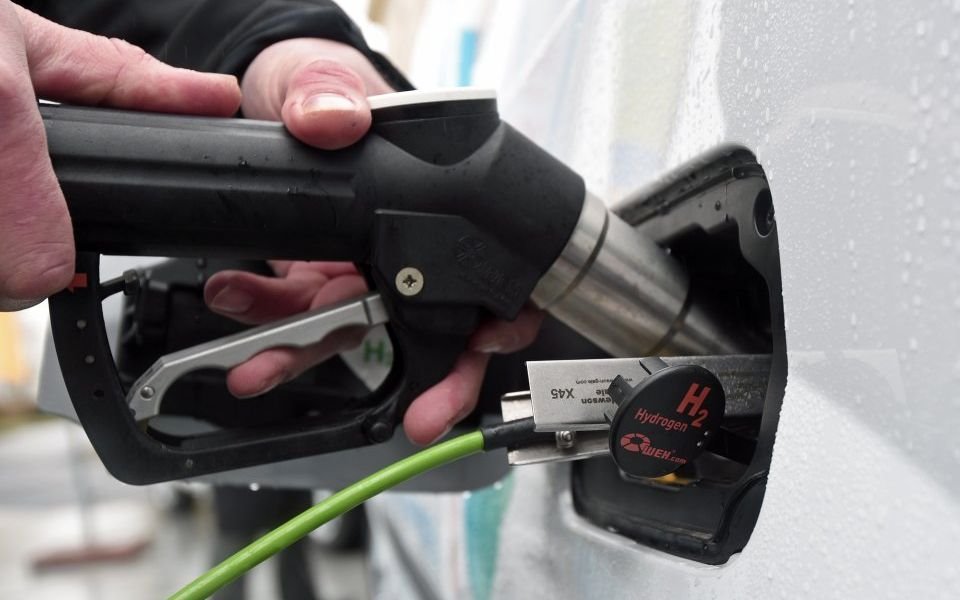 China's ambition to achieve peak emissions by 2030 and carbon neutrality by 2060 will accelerate the development of hydrogen as a fuel for power generation and vehicles.
Hydrogen accounted for 2.7% of China's total energy mix by the end of 2018, but that is estimated to rise to 4% per year, on average, between 2020 and 2025, according to the China Hydrogen Alliance (CHA) - a state sponsored agency tasked to accelerate hydrogen developments in China.
Local governments have also rolled out plans to develop hydrogen infrastructures.
The Guangdong provincial government has announced plans to build about 300 hydrogen refilling stations in the Pearl River Delta region, a major manufacturing base, and the coastal economic belt in the province. It did not state what is the timeline of the initiative.
The Shandong provincial government plans to build eight hydrogen refilling stations and increase hydrogen capacity by 6,000 kg/day in the province this year.
More than 10 state-owned companies, including China Petroleum and Chemical Corp (Sinopec Group), China National Petroleum Corp (CNPC), China Energy Group, State Grid Corp of China, State Power Investment Corp Ltd, China Three Gorges Corp, and China National Nuclear Corporation, are all actively pursuing their respective hydrogen plans, indicating their long-term bullish outlook for the cleaner fuel.
Sinopec Group, China's leading oil refining giant, announced on 19 February that it would accelerate its clean energy businesses with hydrogen energy at the core, and that it would build 1,000 hydrogen refilling stations or oil-hydrogen combined refilling stations between 2021 and 2025.
By the end of 2020, Sinopec Marketing had already established 27 hydrogen refilling stations as pilot projects in different cities, including Guangdong, Shanghai, Zhejiang and Guangxi.
CNPC, the largest oil and gas producer in China, commissioned its first hydrogen refilling station in Zhangjiagang, Hebei on 7 February and plans to build 50 hydrogen refilling stations over the next few years.
China produced more than 20m tonnes of hydrogen last year, of which 67% was from fossil fuels and only 3% was from renewable resources, according to CHA. The CHA forecasts that renewable energy will account for 70% of China's total hydrogen production by 2050.
---
---