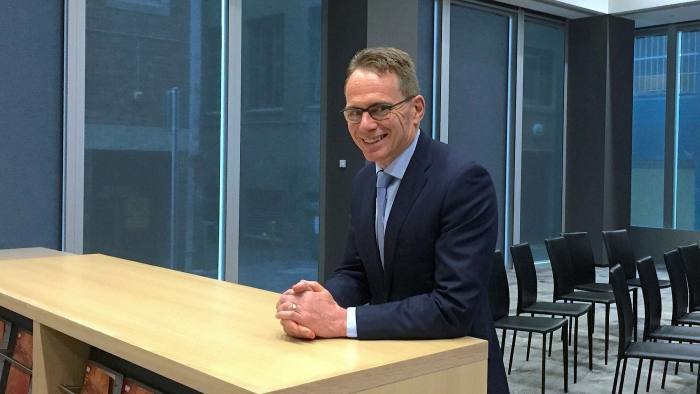 Shell has appointed former BHP chief executive Sir Andrew Mackenzie as its new chairman as it overhauls its business to reduce its long-term reliance on oil.
Mackenzie's six-year tenure at BHP was dominated by a drive to sweat its assets harder and streamline the business, spinning off a group of the mining company's assets and selling its lossmaking US shale business.
The move comes at a critical moment for Shell as it seeks to recover from the collapse in global oil demand during the pandemic and realign its business for the energy transition to cleaner fuels. Mackenzie said he was becoming chairman at "a pivotal time for the industry and wider society", and that he would work closely with chief executive Ben van Beurden to "profitably accelerate Shell's transition into a net-zero emissions energy business".
Mackenzie had been tipped to become chairman since joining Shell's board in October. Outgoing chairman Chad Holliday said Mackenzie's "record in business performance transformation . . . means he brings all the skills and rigour needed to guide Shell's management in all their most significant decisions". A Scottish-born geologist, Mackenzie spent 22 years at BP before moving to Rio Tinto and then BHP.
As a scientist Mackenzie, who speaks five languages, published more than 50 research papers and was acknowledged by the Geological Survey for his "extraordinary and long-lasting contributions" to the understanding of "petroleum generation, migration and entrapment".
Under Mackenzie, BHP was one of the first large miners to set a public goal for reducing greenhouse gas emissions from its products even after they have been sold. Shell said its oil production and total carbon emissions related to its business had peaked as it outlined more ambitious climate targets in an attempt to become a net-zero company by 2050.
Biraj Borkhataria at RBC Capital Markets said the selection of Mackenzie would probably be welcomed by investors given his reputation for controlling spending. "It's very evident that BHP had a very comprehensive approach to capital allocation, which would be beneficial to an oil major given the cyclical nature of the business and the long-term uncertainty for oil," Borkhataria said.
He was also in charge when BHP abandoned its progressive dividend policy, under which the company was obliged to maintain or increase its pay out to shareholders, as commodity prices slumped. At Shell he will oversee what the company hopes will be its first board evenly split between men and women when new appointees are voted in at May's annual meeting.
At BHP Mackenzie brought in gender targets and a goal for women to make up half of its workforce by 2025. By the end of June, the percentage women in its workforce had risen to 26.5 per cent, up from 17 per cent in 2016.
---
---