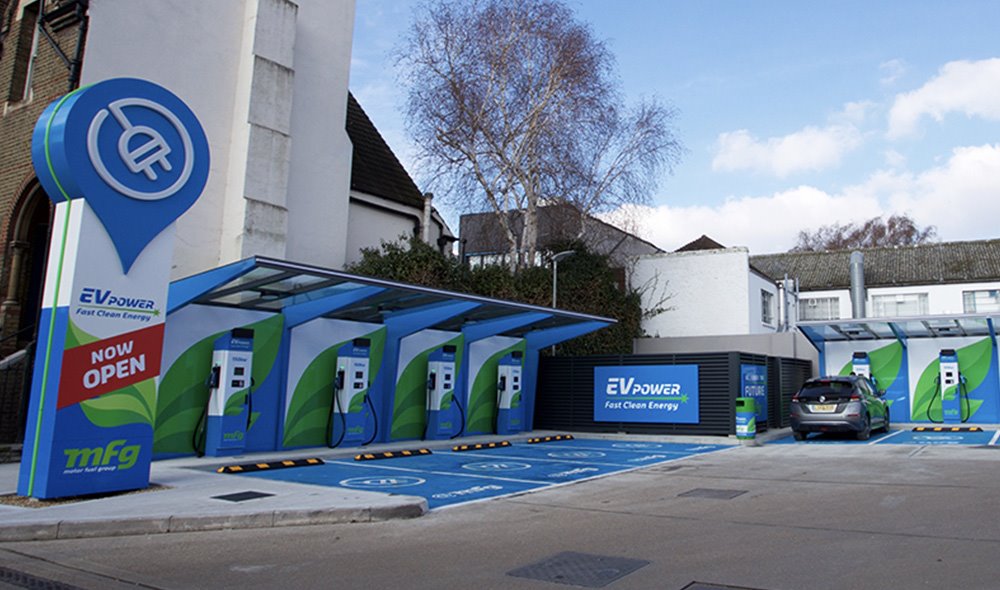 MFG has announced plans to invest £400 million in electric vehicle chargers across its network over the next decade.
Motor Fuel Group (MFG) claimed that it would, through its planned investment, be "uniquely positioned to lead the forecourt sector in transitioning to a cleaner future, providing a significant boost to the Government's decarbonisation and sustainability agenda and emissions target of being net zero by 2050".
MFG has grown rapidly over the last decade from having fewer than 50 forecourts to 918 today, including around 100 in Scotland. It noted these sites "span the width and breadth of Great Britain", declaring they form "a vital part of UK infrastructure".
MFG plans to invest around £400m investment in "ultra-rapid" 150-kilowatt and 350kW electric vehicle chargers across its network. The company, which has private equity group Clayton Dubilier & Rice as its largest shareholder with its founders and management team also holding stakes, said it would instal a total of around 3,000 chargers at about 500 sites by the end of 2030.
It added that, by 2035, it planned to complete its roll-out to "all suitable remaining locations in its network". William Bannister, chief executive of MFG, said: "Our planned £400 million investment in this vital infrastructure will help keep UK motorists on the move, and our essential retail will support local communities and the economy."
He added: "I am looking forward to engaging with government to ensure this investment best meets the national EV infrastructure requirement to help us all make a contribution to ensuring Britain meets its net zero target by 2050".
---
---