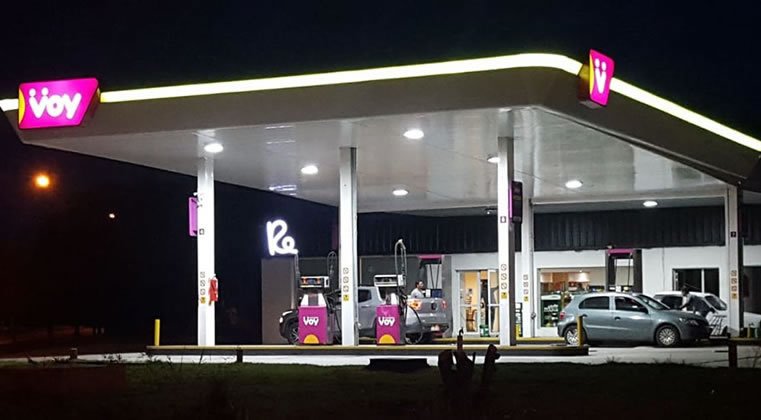 Voy con Energía continues to expand its business and opened new fuel stations in accordance with its growth plan.
These new inaugurations place Voy network in a strategic point such as the capital of the province of Buenos Aires, in addition key places such as Villa Ramallo and America, formed a network that has already spread from the centre to the south of the country to give greater response to both consumers and sectors of agriculture and industry.
Voy accompanies the stations with their respective Re Shops, highly valued for their setting, quality of products (in most cases regional and artisanal) and the best service for customers.
It should also be remembered that Lubrax products can be found at all points of sale, since Voy has been the exclusive representative and marketer of the Brazilian firm in Argentina for two years now.
During February and the first days of March, Voy celebrated the signing of four new service station contracts to carry out with openings in Francisco Álvarez y Gorchs, province of Buenos Aires, Villa Constitución, Santa Fe, and Coronel Du Graty, Chaco.
The four stations will start operating during the first half of the year. Along the same lines, they will soon be opening new Service Stations in General Pico, La Pampa and Trenque Lauquen, Buenos Aires.
---
---