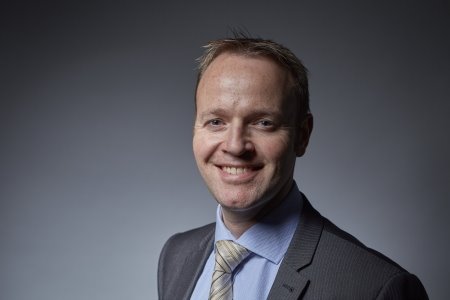 Demand for convenience and forecourt stores has risen on the back of robust trading during the coronavirus pandemic, but finance to fund such deals can sometimes be hard to come by, says a leading commercial property agent.
Steve Rodell, managing director for retail at Christie & Co (pictured), said the sector was viewed as robust, having seen a rise in local shopping during Covid. "For us, that resulted in a dramatic increase in buyer demand," he claimed.
"There was a clamour for successful businesses. Because convenience retail was doing well, that's where people wanted to be." Some operators were making use of the various government loans made available during the crisis, while others had decided to look for a change of lifestyle.
Rodell was speaking at a Christie & Co webinar earlier this week looking at whether Covid-19 had changed the value of retail businesses in the UK.
A poll of attendees found 73% had seen profits increase since the start of the pandemic, while 18% said they had decreased and 9% said they had remained the same. More than three-in-five operators (61%) thought the value of their business had risen compared with pre-Covid levels, 13% thought it had fallen and 9% said it had stayed the same.
Mark Kaluza, retail director for London and the South-east, said the increased demand had benefited properties at the lower end of the market. "We were able to sell businesses that perhaps weren't trading so well before," he said.
David Morris, retail director for South-west England, said demand for forecourt properties had stalled during the first lockdown but bounced back as soon as it ended, with several big deals completing over the summer.
"Subsequently, we've done a number of other deals and again that reflects the resilience of the market," he said. Although fuel volumes had fallen dramatically during the first lockdown, they had since recovered and fuel margins were strong, which had mitigated the impact of lower volumes. Strong trading at forecourt shops had also helped compensate.
James Moore-Martin, retail director for the north of England and Wales, said the regions had seen a number of new buyers looking to take advantage of the lower cost of property.
About half of recent completions were from people relocating from areas such as London and the South, he said. Kaluza said there had been "strong interest" in the 30-plus Bargain Booze stores put up for sale by owner Bestway in August 2020. "A lot of people saw an opportunity to turn off-licences into convenience stores."
But loans to help fund purchases had been harder to come by, said Moore-Martin. "Lenders are more hesitant and they prefer seasoned operators," he said. "But where there's a will, there's a way."
"Financing is out there," Rodell added. Morris said forecourt traders were likely to benefit from Brits taking their summer holidays at home this year. "We're going to see a huge amount of movement around the UK this summer," he said.
This would boost petrol sales, Morris added, but he was unsure if they would recover fully. "Volumes will slowly tick up, but whether they ever get back to pre-Covid levels is difficult to say at the moment."
---
---