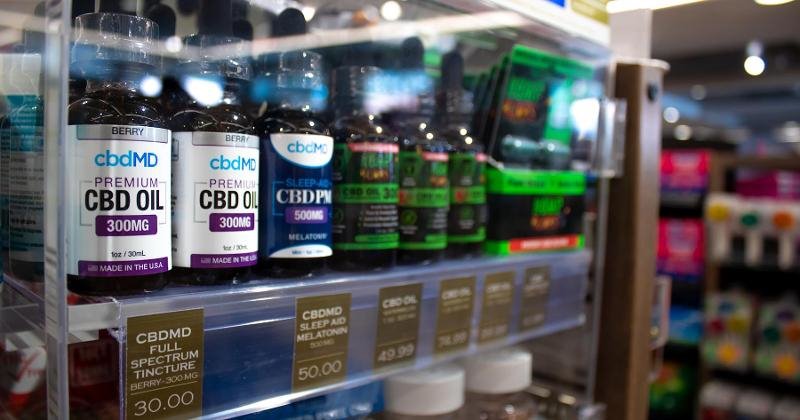 Cannabidiol (CBD) products are still relatively new to convenience retailers and consumers, but that doesn't mean they aren't already changing.
Despite double-digit declines in dollar and unit sales following a banner year of growth in the convenience-store and other retail channels, retail category managers are still very optimistic about the future of CBD products and their continued expansion into new product subcategories.
"It's exciting to manage a category that has so much growth ahead of it," says Brad Campbell, winner of CSP's 2021 Category Manager of the Year honour for the CBD-product category. "The CBD category continues to change," says the category leader for tobacco and CBD at Sheetz.
Campbell has been with the Altoona, Pa.-based company for 11 years, starting as a salesperson. He worked in the merchandising department as a plan-o-gram analyst and then as retail space manager, where he managed the plan-o-gram team and lottery sales for six states. In January 2019, he transitioned into his current role, overseeing OTP (other tobacco products), including snuff, cigars, e-cigarette and nicotine pouches, as well as CBD.
Category managers must continue to adapt to those changes, says Campbell. "We're starting to see products containing other cannabinoids like cannabigerol (CBG) and cannabinol (CBN). The types of products containing CBD continue to evolve."
Cannabigerol (CBG) is a mildly psychoactive cannabinoid compound. It is the parent molecule from which other cannabinoids are synthesized. CBG derived from marijuana is illegal, while CBG derived from hemp is legal. Cannabinol (CBN) is another mildly psychoactive cannabinoid compound, but unlike other cannabinoids, CBN does not derive directly from CBG.
That is a positive development, as finding alternative items to traditional tetrahydrocannabinol (THC)-derived products can be a challenge, says Jon Bunch, director of marketing and business development with Carmi, Ill.-based Martin & Bayley Inc., which operates the Huck's c-store chain. He also named Delta-8, a less-potent form of THC, as an emerging item.
"If you compare to this time last year, CBD revolved around gummies and a few options in topical," says Michael Tirey, with Circle K, a finalist in the CBD-product category for Category Manager of the Year. "Gummies started out very strong, and are still selling strong, but topicals for a more specialized pain relief have overtaken gummies," he says. "Tinctures are climbing as flavor and potency have changed for the better, and CBD users have taken notice."
Topicals have overtaken edibles in sales, he says, "as people are realizing how those products are able to help them in their everyday life. Innovation is coming fast in terms of expansion in edibles, including beverages, energy bars and in the smokable products. We have just scratched the surface."
Tirey has been with Laval, Quebec-based Alimentation Couche-Tard Inc.'s Circle K for about 13 years, now as marketing manager for North America franchise in the Tampa/St. Petersburg, Fla., area. Along with CBD, his category responsibilities include cigarettes, OTP, grocery, automotive, health and beauty care (HBC), general merchandise and lottery.
CBD-enhanced products that performed well over the past year include CBD beverages, which seem to be gaining some momentum, says Campbell. "CBD edibles, vapor, oral pouches and tinctures really carried the category for us. We're also keeping an eye on cannabis legalization in the states we operate in. Most of the data we've seen shows that legal cannabis has a profound effect on the hemp-derived CBD category."
At Huck's, "gummies have become our bread and butter," says Bunch, another Category Manager of the Year finalist, "and vape cartridges showed the largest growth."
New packaging and brand expansion, and creating a multi-tier offering to encourage consumers to trade up also keeps the category interesting for Bunch. He spent 15 years on the vendor side of the c-store industry in the general-merchandise category and moved over to the retail side more than three years ago.
He enjoys working with CBD suppliers. "They do not let education fall by the side," he says. "They make sure we are 100% comfortable and knowledgeable with what we are selling in our stores. That give us that extra confidence that we are selling a quality product to our consumers."
"We are trying different avenues on display options, including countertop units, freestanding floor units and back-bar plan-o-grams," says Tirey. "Each has its own challenges, but also its own rewards. The key is how easily customers can see the products."
---
---