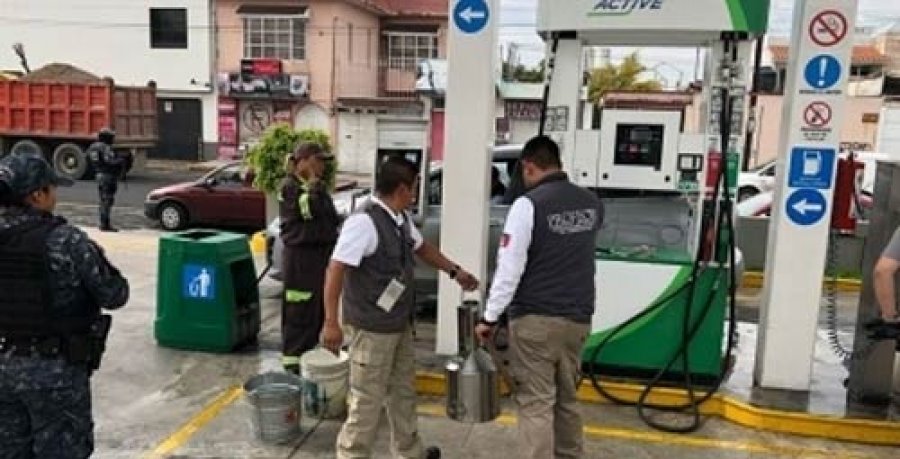 Mexico's consumer protection agency Profeco is tightening policies aimed at combatting fuel theft ahead of expected changes to the country's hydrocarbons law.
The agency has filed legal complaints against 297 gas stations accused of tampering with 853 pumps and stealing 33% of the fuel supposedly sold to customers, according to an internal document cited by local press reports.
Profeco has asked judges to rescind the permits of the companies involved. The news comes amid a big government push to crack down on fuel theft that includes several proposed changes to the hydrocarbons law included in a sweeping bill that has drawn criticism from the private sector.
However, the bill's measures focusing on fuel theft have drawn a mixed reaction from experts.
The changes include allowing regulatory commission CRE and the energy ministry to revoke permits of holders who repeatedly fail to comply with obligations or commit illegal acts such as stealing fuel.
According to the government, the main objective of the bill is to "prosecute and punish those fuel sellers who have incurred in acts of possession, transport, storage distribution and commercialization that are contrary to the law, with the main objective of generating profits."
Under the revised law, "there would be stricter punishment when there is fuel theft," Gonzalo Monroy, managing director of consultancy firm GMEC told BNamericas.
"This administration has made a great effort to try and reduce that crime, I would say they have done more than previous administrations, and this is laudable," he added. But there is a danger that the new rules may be too broad to help the government to crack down on fuel theft and at the same time open the door to too much discretion by the regulator when it comes to revoking permits, according to independent energy sector analyst Rosanety Barrios.
"None of these changes specifically target the crime that they seek to prevent," Barrios told a webinar organized by local outlet Energy 21. "But they do create great uncertainty, a threat to existing investments over the past 25 years and disincentivize new investment."
The bill has been widely criticized for several of the changes it proposes, including raising storage capacity requirements for permit holders and giving emergency powers to the government that are seen by some industry observers as dangerous and potentially allowing for expropriation, BNamericas reported previously.
The bill is currently being discussed in the lower house before moving to the senate. Most experts and industry players expect it to pass without significant modifications in both chambers in similar fashion to a previous reform to the country's electric power law.
Fuel sales trade group Onexpo has said about 90% of gas stations do not currently comply with the gas storage requirements contained in the bill, which could make them vulnerable to losing their permits.
---
---