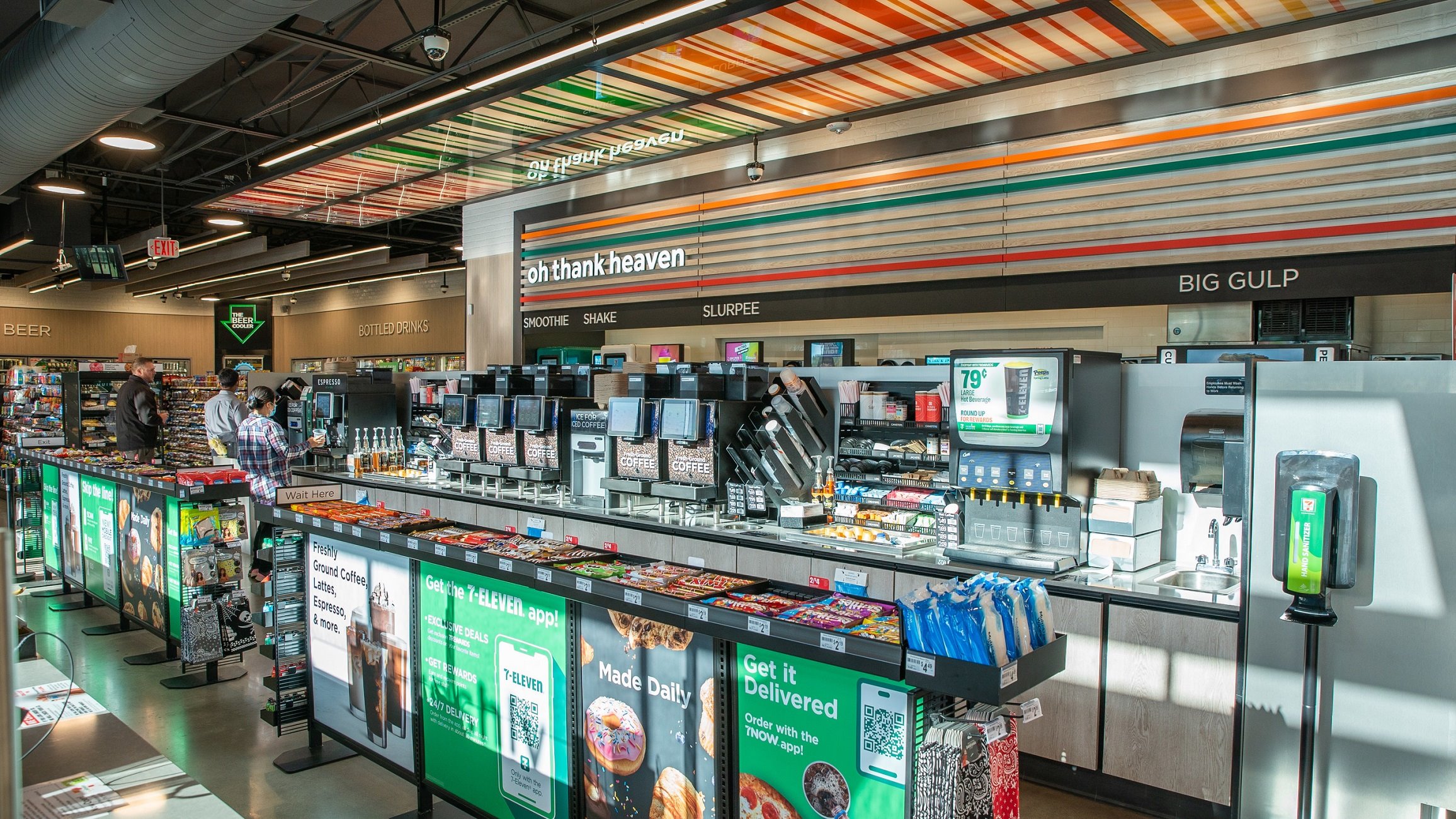 7-Eleven Inc. has opened the latest version of its "evolution" store format.
The new location, in Prosper, Texas, is 7-Eleven's fourth evolution store in the Dallas-Fort Worth area and seventh in the country, with additional sites in the works for this year.
The format is designed as a testing ground where the convenience store giant can test new concepts, products and services tailored to the individual market and the customers it serves.
While all evolution stores include a restaurant concept, no two locations are exactly alike as the retailer continues to tweak the design and product mix based on customer feedback and shopping habits.
The Prosper location includes a Laredo Taco Company taqueria, a stocked wine cellar and beer cooler, fresh-baked croissants and cookies, customized espresso drinks, artisan craft sodas, premium cigars in a cedar-lined humidor and more. (7-Eleven acquired Laredo Taco Company in 2018.)
The new store is also one of a growing number of 7-Eleven locations to offer mobile checkout and delivery.
"You have to visit an Evolution Store to experience just how much 7-Eleven continues to raise the bar on product quality, selection and the overall shopping experience," said Chris Tanco, 7-Eleven executive VP and COO.
"Evolution Stores and Laredo Taco Company taquerias have been game-changers for 7-Eleven, and we will continue to test and iterate to incorporate learnings into new and existing 7-Eleven stores across the system.
---
---