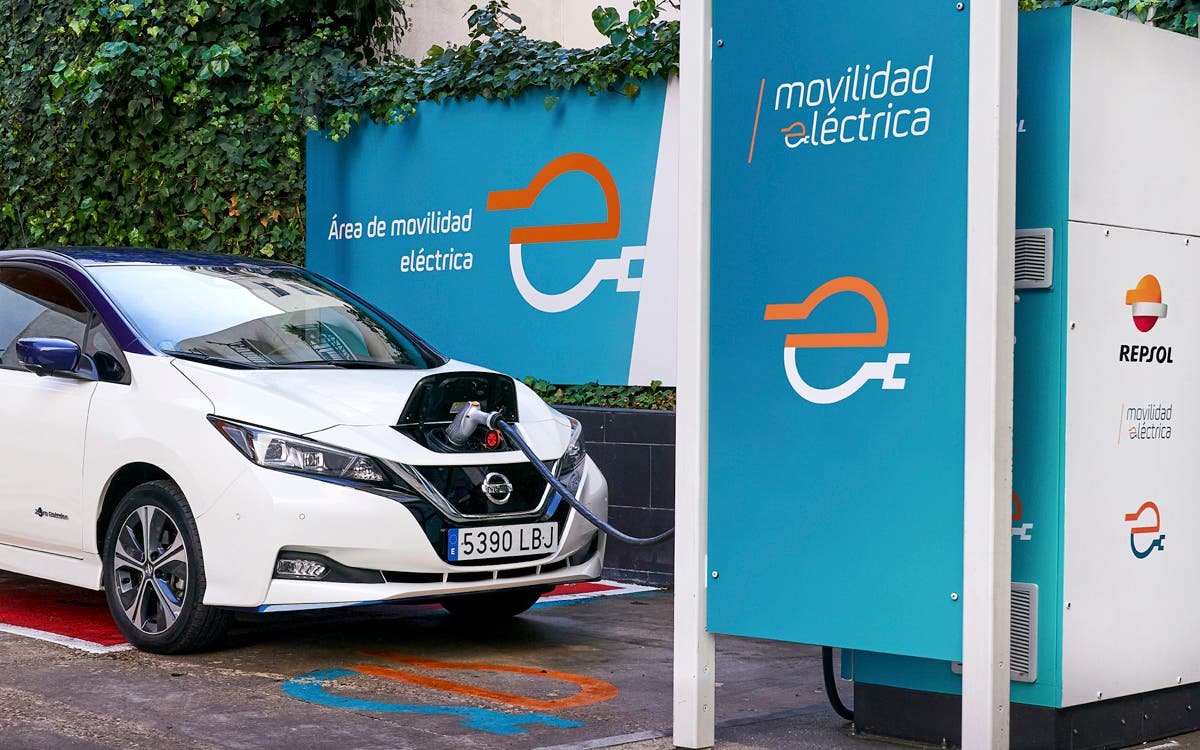 Repsol already has a charging infrastructure for electric mobility in Spain with more than 300 points in places of public access, intensifying its presence in the main corridors of the country.
During the next few years Repsol plans to have more than 1,000 charging stations distributed throughout the Spanish territory, intensifying its presence in the main corridors of the country.
This commitment to the group's electric mobility has been boosted in recent times by the alliances closed by the energy company with companies such as Nissan, Condis, Asisa or Ricoh, among others.
In this sense, the commercial manager of Repsol Electric Mobility, Carlos Bermúdez , indicated that "it is a priority" for the group, which began its journey in electric mobility with the creation in 2010 of the company IBIL - 50% owned by the Basque Energy Entity (EVE) -, reach alliances with strategic partners such as vehicle manufacturers, large corporations, renting companies or public administrations.
Specifically, the alliance with Nissan foresees, in a first phase, the joint deployment of 15 fast charging points in Repsol service stations distributed throughout the Spanish geography, with a power of 50 kW and that, depending on the size of the electric vehicle battery, allow recharging in about 30 minutes.
These 15 fast charging points will be added to the 70 that the energy group is currently operating. Repsol plans to install a recharging point every 50 kilometers in the main corridors until reaching 1,000.
In this line, Repsol has installed this type of points, already in operation, in the service stations of Lopidana (Álava), located on the NI highway, and Ugaldebieta (Vizcaya), on the A-8 highway, which have, each one of them, with four recharging points of these characteristics.
In addition, the energy company has participated in several expressions of interest (MDIs) related to Electric Mobility projects of the Recovery, Transformation and Resilience Plan, such as, for example, in the field of action of the infrastructure corridors of fast or ultra-fast recharging. fast. Likewise, it has recently launched its first ultra-fast charging point in Portugal.
The company chaired by Antonio Brufau also maintains an alliance with the Kia Group that includes the prescription in its dealers of Repsol recharging services as a preferred solution for its 100% electric and plug-in hybrid vehicles, or has reached collaboration agreements for the installation of charging points with Asisa; or for Condis last mile delivery vans and for Ricoh vehicles.
Likewise, among public administrations, the company has signed agreements to develop its network on public roads with the municipalities of Zaragoza, Santander or Madrid - a city where it has 12 fast charging points in locations such as Paseo de la Castellana or La Puerta de Alcalá-, the councils of Fuerteventura and Lanzarote or with various Basque administrations.
---
---