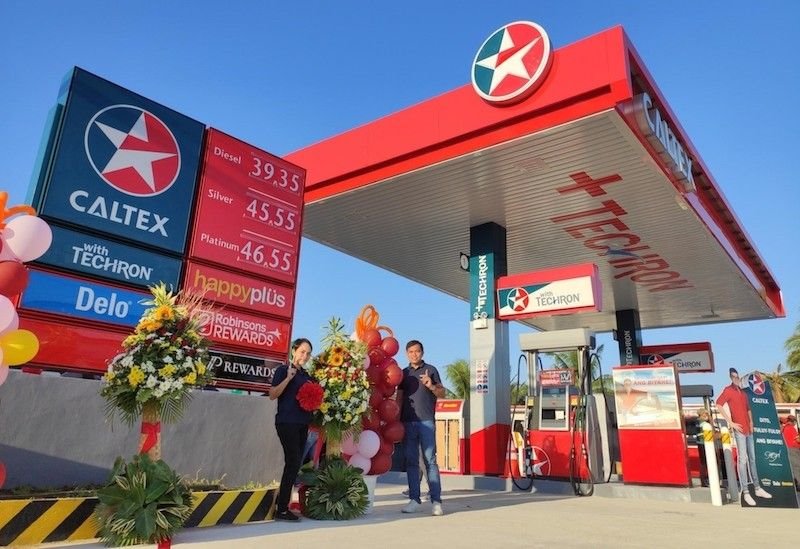 Chevron Philippines Inc. (CPI) boosted its retail network with eight newly opened service stations and two Caltex Havoline autoPro workshops in key provinces.
There are 650 service stations and 75 Caltex Havoline autoPro and bikePro workshops in the country at present.
Situated along the southbound lane of the MacArthur Highway, the service station is now ready to power motorists coming to and from Metro Manila and other provinces. Candon City is regarded as the "Tobacco Capital of the Philippines" and is also notable for its C-shape landmass.
Another Caltex station opened in San Mateo, Isabela, specifically along the country's principal transport backbone, Maharlika Highway, which connects Luzon, Visayas, and Mindanao. San Mateo is also an agro-ecological area known as the largest producer of mung beans or munggo in the country.
The second Caltex service station in Naguilian, La Union is in Brgy. Ortiz, the hub of the town's commercial activities. This station caters to motorists going to and from Baguio City. Naguilian is an agricultural town that is home to the original basi, a native fermented beverage made from sugarcane.
In southern Luzon, Caltex recently opened two stations in Pulo Diezmo Road, Cabuyao and Brgy. Tinga, Batangas City. Cabuyao is often called the "Golden Bell City" while the cove-shaped Batangas City is dubbed as the "Industrial Port City of Calabarzon."
In Palawan, the newly opened Caltex stations are situated in South Road, Brgy. Bataraza, Puerto Princesa; South Road, Poblacion, Rio Tuba, and North Road, Brgy. San Manuel, Puerto Princesa.
Motorists can also opt to visit the commercial stalls around the roadside stations for refreshments. Palawan takes pride in its pristine beaches and coastlines, picturesque cave formations, and prized delicacies.
The five Caltex stations offer the Euro 4 compliant fuel Caltex with Techron to guarantee motorists higher vehicle performance, cleaner engines, and lower emissions.
Caltex also maintains strict health protocols and offers cashless payment options to ensure safer drives for motorists and to further the country's recovery.
Aside from its service station openings, two new Caltex Havoline autoPro workshops were also opened in Luzon and Mindanao.
---
---