Modern petrol stations are facing various changes that already today have a major impact on the industry. We identify three major trends that will disrupt the industry: energy transformation and mixed transport journeys, digitization of the customer journey and finally seamless payments which are all driven or supported by advancing digitization. Digitization has experienced a boost driven by the pandemic. Today digitization goes far beyond free Wi-Fi and contactless payments at fuel retail sites.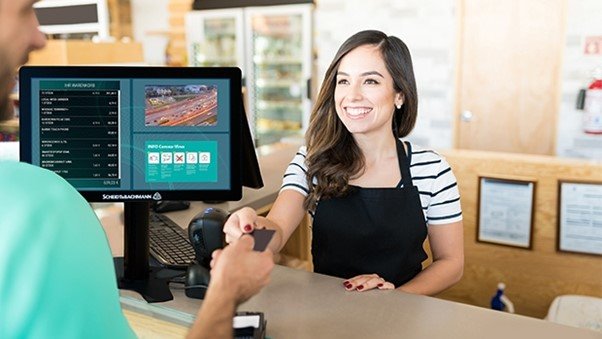 The topic of customer centricity will become even more important in the future than it already is. Where digitization facilitates things in many areas of everyday life for customers and digital services are increasingly becoming the norm, petrol stations must also provide these services in order to remain attractive to customers and meet their expectations. Mobility will change and petrol stations will have to think about new additional services. The idea of the petrol station as a mobility hub with many alternative services seems to be a realistic scenario. In the future, petrol stations will need a clear omnichannel strategy to address customers and offer personalised (self-)services to maintain customer loyalty. The stay at the petrol station must be perceived as a rewarding and pleasant experience. It is important to offer customers a pleasant shopping and hospitality experience. We already offer SIQMA solutions that aim to do just that. We trust in connected cloud-based solutions and services that enhance the customer experience on site and add value to the operator's business. With our cloud-based SIQMA solutions we improve and innovate the customer journey in fuel retail. Seamlessly integrated solutions that are especially designed to fit the needs of modern fuel retail sites are at the heart of the SIQMA product strategy.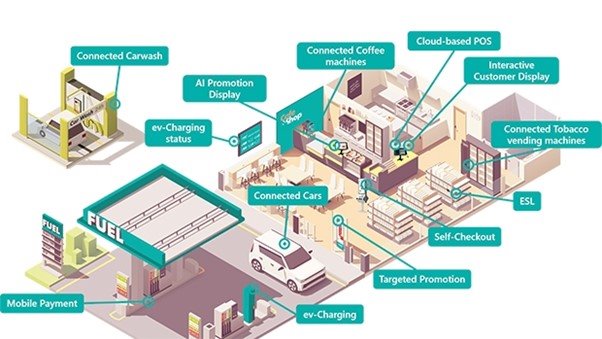 Energy transformation and mixed transport journeys
With SIQMA Connect, we offer standardised APIs for the simple integration of solution partners, e.g. in the field of new mobility services. The aim here is to provide open interfaces and thus offer our customers the greatest possible flexibility in expanding their systems.
SIQMA Charge.Connect is the seamless connection of any EV-charging backend system to SIQMA POS without any additional hardware invest. This integration enables the payment of EV-Charging and shop sales in one transaction at the POS by any means of payment method. This adds benefit to the customer experience on site and hands back the decision-making power with regard to which payment methods to choose to the customer. The customer can use the time spent on site in an optimized way and during the time gained even make use of additional services. New functionality is being constantly added to the SIQMA Connect Cloud in order to integrate additional services with our SIQMA solutions. That way we assist our customers on their transformation from "fuel service only" to real mobility hubs.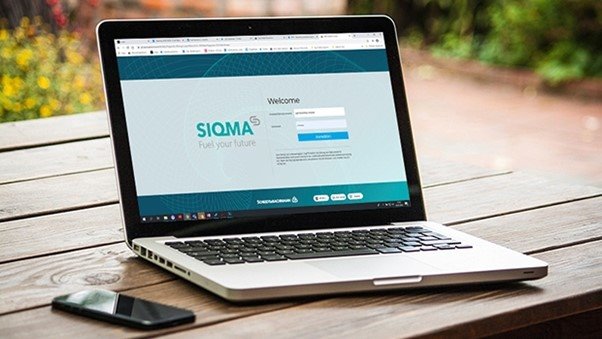 Seamless payment
SIQMA Smoove is our smart checkout solution for the petrol station shop. Self-checkout solutions will enhance the customer journey at fuel retail sites greatly. SIQMA Smoove will add to an improved shopping experience by shortening waiting times for customers standing in line at the POS and will provide additional services such as loyalty onboarding for example. It can be run on modern kiosk terminals that are equipped with large screens or on our all-in-one POS hardware SIQMA Mira. In both ways SIQMA Smoove supports intuitive customer interaction as well as state-of-the-art payment solutions that accept all different kind of payment methods incl. fuel cards and contactless payment also by mobile devices. They support the customer's desire to avoid personal contacts during their shopping experience and speed up transactions. The next step will be the self-checkout via the customer's mobile phone. What is already in use in this context for the payment of fuel is the SIQMA Pay.Connect module Fuel & Go. Based on this solution we envision the seamless mobile payment of shop articles via the customer app, too. Thus for the fuel retailer a higher throughput and enhanced customer loyalty are clear benefits.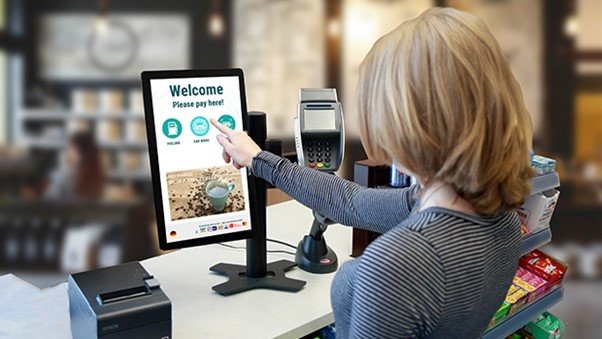 Digitization of the customer journey
SIQMA Mira is our little POS miracle. It serves not only as hardware platform to display our SIQMA Cloud POS. On it's second display it offers several usage options beyond displaying the shopping basket for the customer. Either the screen can be used as an intelligent promotion display or even with a twist, it is turned into a self-checkout terminal. The interactive touchscreen will even allow customers to add promotion articles to the shopping basket by a simply swiping the article into the basket.
Going one step further and even personalize the stay at a petrol station for the customer we have developed SIQMA Target.AI. This solution integrates seamlessly with our promotion tools including electronic shelf labels and digital signage devices. The aim is to create an optimized customer journey and show at all touch points the right product to the right customer at the right time. Our AI engine learns from former purchases and thus is able to optimize the process continuously.
All of our solutions are serviced and hosted by our own service organisation which also operates our own data centers for all of our cloud solutions. As all systems are cloud-based, remote support is capable to solve almost any issue that might occur.
---
---