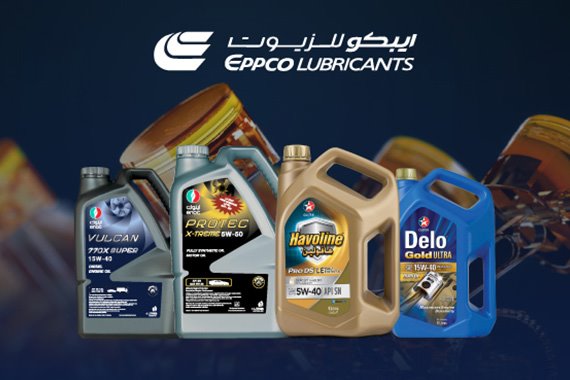 EPCCO Lubricants, member of ENOC Group, has partnered with noon.com, the region's homegrown digital marketplace, to offer customers its diverse range of Caltex and ENOC automotive and industrial lubricants products, all available now on noon.
The partnership with noon builds on EPPCO Lubricants' strategy to utilise e-commerce platforms to help meet customers' demands, expand product availability, and enhance accessibility and reach for its growing pool of customers.
HE Saif Humaid Al Falasi, Group CEO, ENOC, and EPPCO Lubricants board chairman said: "E-commerce sales in Dubai are projected to jump up by 23 percent to reach an estimated $27 billion in 2022, primarily due to the impact of the pandemic on purchasing trends and consumer behaviour.
"Strengthening our presence on e-commerce platforms is now a strategic imperative more so after the COVID-19 outbreak. According to studies, nearly three out of four UAE consumers shop more online, more than they did before the outbreak of the pandemic. We saw this as an opportunity to diversify our channels to better reach our customers", added Al Falasi.
EPPCO Lubricant's current portfolio of products includes 31 SKUs of diesel and petrol engine oils and anti-free/coolants in 4 litre and 1 litre packs, in addition to injector fluids and ancillaries such as gear oil, transmission fluid and brake and clutch fluids.
Ali Kafil-Hussain, Chief of Staff, noon, said about the partnership: "Creating a vast assortment of products at incredible prices for our customers is a key focus for noon. We would like customers to be able to shop for all of their needs, including automotive, within the digital ecosystem of products and services we are creating.
"Over the past twelve months we have seen a significant increase in new shoppers on our platforms. Consumers in the region are more than open to living a more digital way of living – they are actively seeking it. We are happy to work with regional brands such as ENOC to give our customers an even more convenient, reliable and exciting experience shopping on noon."
Customers will be able to enjoy the extensive range of products within EPPCO Lubricants' portfolio, from ENOC and Caltex lubricants, greases, coolants and specialty product offerings, all meeting the performance requirements of heavy-duty vehicles and applications at accessible prices spanning from 12 AED to 115 AED.
To add to its promise in providing customers with the highest quality products, EPPCO Lubricants are certified with ISO 9001, alongside a list of international specifications such as API, ACEA and JASO.
The product range offered to customers is packaged in safe, high-quality cartons, adhering to the guarantee in providing customers across the UAE with the utmost service and dedication to excellence across all products.
---
---