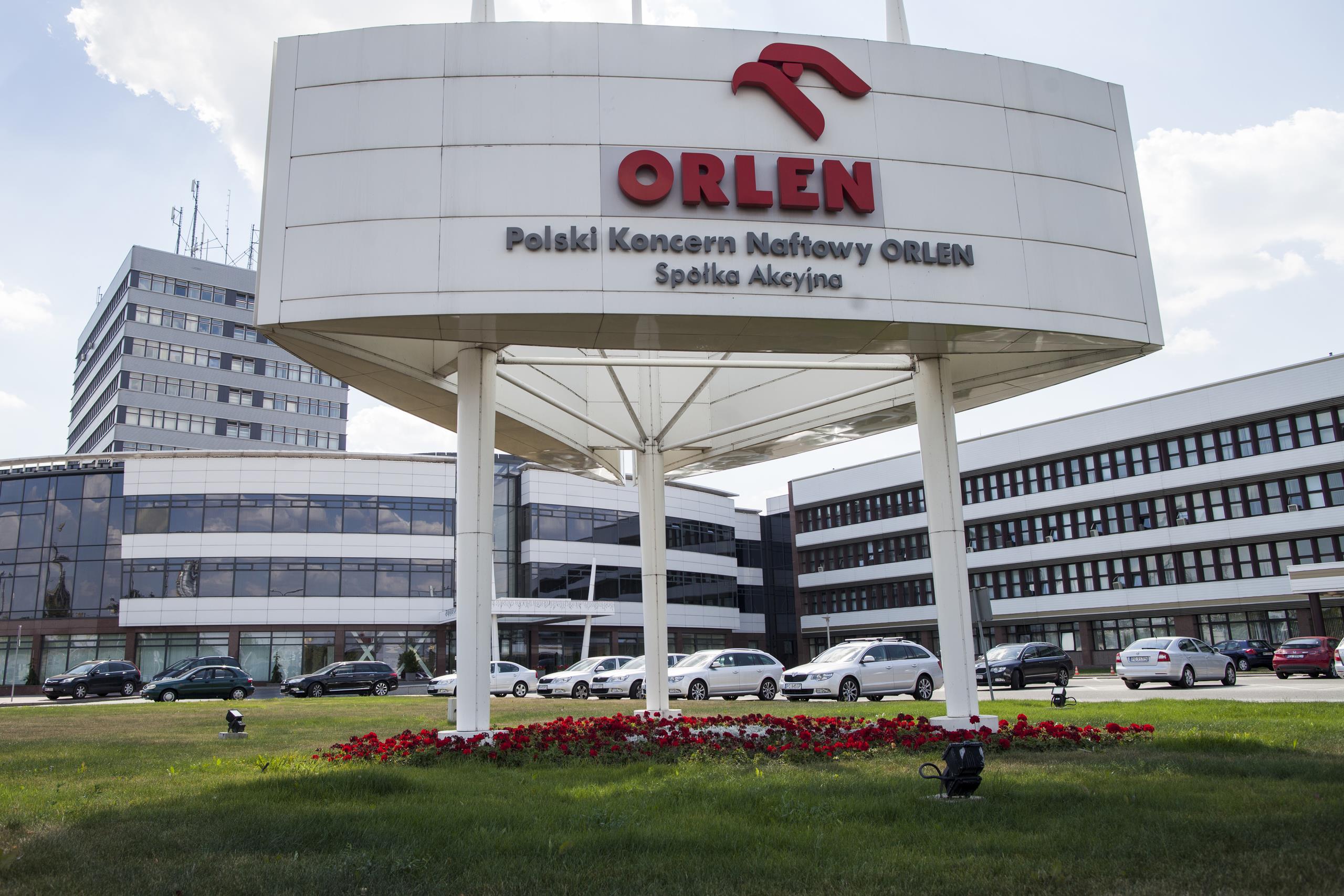 The Polish state will increase its stake in PKN Orlen to 50% as part of a plan for the refiner to take over smaller peer Grupa Lotos and gas company PGNiG the state assets minister said.
The merger is part of a bigger plan of the ruling Law and Justice (PiS) party to increase control over the economy and create what it calls big national champions able to compete with global players.
PKN Orlen has accelerated merger and acquisition (M&A) plans under Chief Executive Daniel Obajtek, who has been publicly praised by Poland's de facto leader Jaroslaw Kaczynski for Orlen's takeover of a newspaper publisher, among other things.
The group announced plans to take over Lotos in 2018 but has to fulfill several conditions set by the European Commission to complete the deal, including the sale of some of its petrol stations and a stake in the Lotos refinery in Gdansk.
Orlen's intention to acquire state-run PGNiG was announced in 2020 and the deal is pending on the approval by antimonopoly watchdog UOKiK.
The takeovers will boost the group's revenue to 200 billion zlotys and core annual profit to 20 billion, Orlen said. The total market capitalisation of PKN Orlen, PGNiG and Lotos is now almost 80 billion zlotys ($21.36 billion).
"We are closer to finalising the merger..." Obajtek said in a statement sent after the three companies and the state assets ministry signed an agreement saying that current shareholders in Lotos and PGNiG will be allowed to acquire new shares issued by PKN Orlen.
"There will be a merger, a non-cash merger, so it will be a cashless transaction resulting in increasing the share of the state treasury in PKN Orlen... up to 50%," State Assets Minister Jacek Sasin told a news conference. The merger is expected to be completed this year, Obajtek added.
---
---