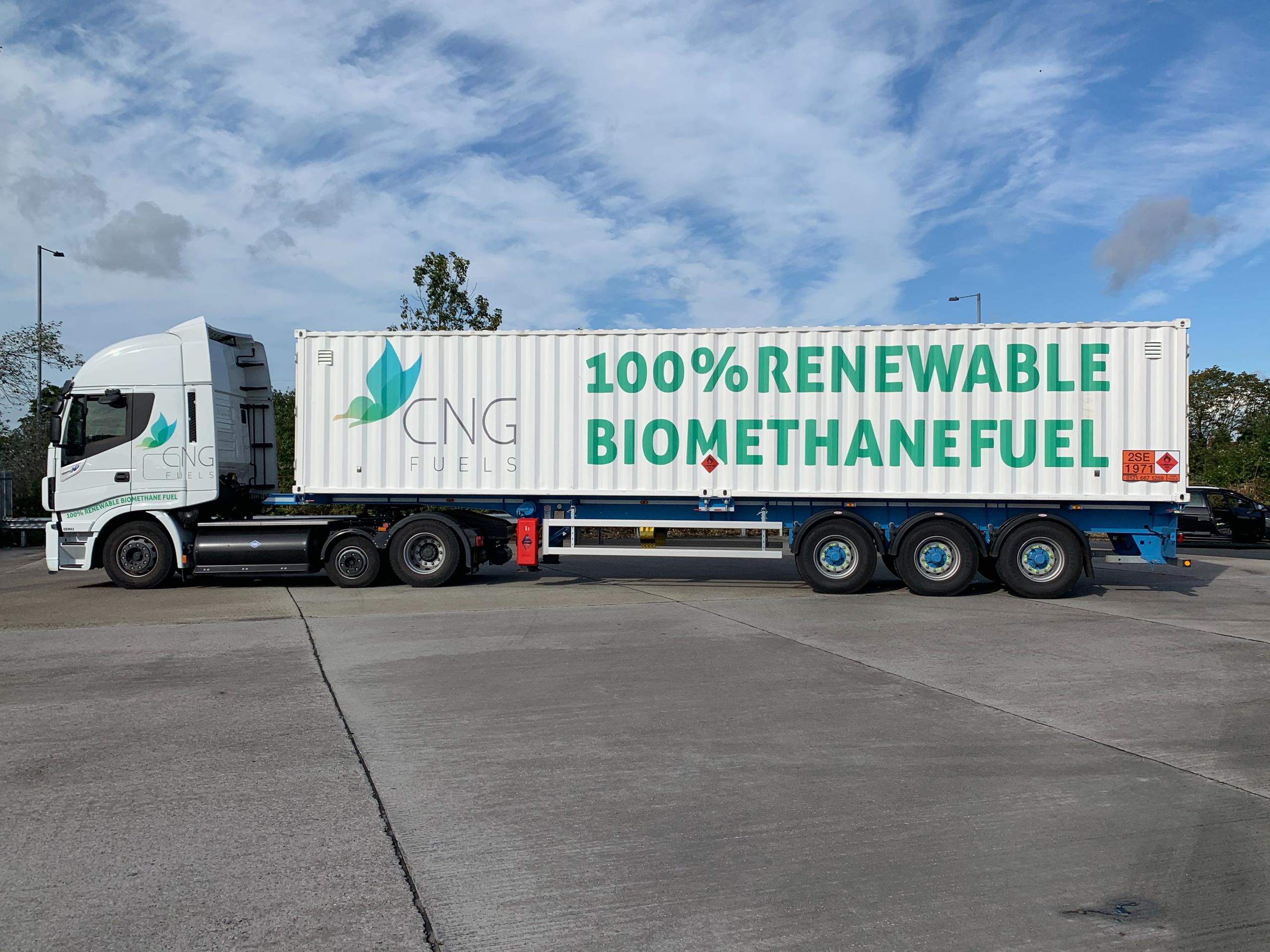 The world's largest biomethane HGV refuelling station will open in Avonmouth, Bristol later this year.
The new refuelling station will allow major brands, including Warburtons, Hermes and Farm Foods to deliver their products using low-carbon fuels. Sourced from food waste, the biomethane fuel is currently the most environmentally friendly and cost-effective alternative to diesel when it comes to powering HGVs.
The Avonmouth station will be capable of refuelling 8 HGVs an hour from 14 high-speed dispensers. HGVs currently account for 4.2% of UK carbon emissions, according to station operator CNG, powering the vehicles on biomethane will cut these emissions by up to 90% and cut costs by up to 40%.
Demand for biomethane from fleet operators is already growing at around 100% per annum, based on this, CNG has said they expect a further 14 stations to open by the end of 2022.
Philip Fjeld, CEO of CNG Fuels, said: 'Avonmouth is a key site for CNG Fuels' expansion across the UK. The site will allow companies to use low-carbon fuel for regular routes between London, the Midlands, South Wales, Cornwall and Devon.
'Such a strategically crucial location requires our biggest refuelling station yet. This station will enable even more fleet operators and hauliers to reduce their carbon emissions and save money.'
Steven Gray, Warburtons national transport manager, added: 'Switching our HGV fleet from diesel to biomethane will be critical for reaching our transport decarbonisation goals.
'CNG Fuels' new low-carbon refuelling station in Avonmouth is perfectly situated for our distribution centres in the region and will extend the range of low-carbon deliveries we can make across the country'
---
---