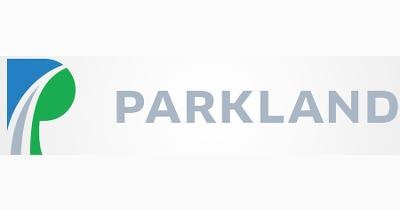 Parkland Corporation is pleased to announce, through its 75 percent ownership in Sol Investments, two transactions in our International business which provide additional scale in the Caribbean and strengthen our position as a natural acquirer in the region.
"These transactions strengthen Parkland's network throughout the Caribbean and extend our portfolio of growth opportunities in retail, commercial, LPG and aviation," said Pierre Magnan, President of Parkland International.
"Our International business currently spans 23 countries and provides a platform for continued organic growth and consolidation in the region. We are excited about the opportunity set in the International segment which we expect to play a significant role in achieving Parkland's 2025 growth ambition."
Details of the International transactions are as follows:
Creating the Dominican Republic's largest retail network
Through the contribution of our approximately 80 retail locations, commercial and aviation marketing operations in the Dominican Republic ("DR") and a follow-on investment, Sol will become a 50 percent indirect partner in Isla Dominicana de Petroleo Corp. ("Isla").
Isla currently operates a high-quality retail network with approximately 160 locations. The combined portfolio will comprise 240 retail locations (the largest retail network in the DR) alongside an integrated commercial and aviation business.
As part of the agreement, Isla will operate the joint onshore marketing operations while Parkland will become the principal fuel supplier to the combined network.
Strategic rationale includes:
A market leading retail network in all major DR population centers with operational synergies. Strong free cash flow conversion with regulated on-shore margins in a high-growth market
unlocks supply synergies through improved scale and optimized shipping logistics.
A new partnership with a shared appetite for continued growth and renewable opportunities becoming the leading fuel marketer in St. Maarten
We have signed an agreement for the purchase of an integrated fuel marketing business with operations in St. Maarten. The acquisition includes retail, commercial, marine, LPG distribution and an aviation business.
The acquisition strengthens our activities at the Princess Juliana International Airport (a hub for surrounding islands and major North American and European markets) and adds a complementary retail network.
As a result of the acquisition, we will become the leading fuel marketer in the Dutch side of St. Maarten and are well positioned to drive operational synergies.
Together with the Puerto Rico aviation acquisition disclosed with our first quarter 2021 results, the International transactions are expected to increase our International segment's annual run-rate Adjusted EBITDA including non-controlling interest by approximately C$20 million (C$15 million attributable to Parkland), prior to additional growth and synergy upside.
The International transactions will be funded out of existing credit facility capacity. Subject to customary closing conditions, the transactions are expected to close in the third quarter of 2021.
---
---