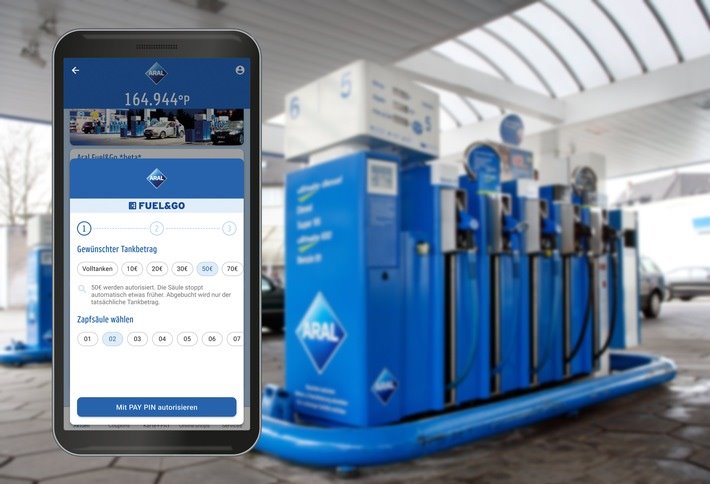 In Germany, Aral and PAYBACK are now offering the option of paying for fuel directly at the petrol pump.
As a first step, the new "PAYBACK Fuel & Go" service will be introduced at around 400 selected Aral filling stations across Germany and will be continuously optimized. Customers can use the PAYBACK app to make mobile payments at the pump and collect points in the process.
This innovation will then be gradually rolled out to over 2,000 filling stations by October 2021. Germany's largest petrol station company and the market-leading bonus program recently extended their long-term partnership and announced services such as the scoring for Aral's growing e-mobility offer.
"All industries have to face the digital transformation, we accompany and support our partner companies on this path. We are very pleased to implement 'PAYBACK Fuel & Go' together with Aral and are convinced that this is very convenient and especially in times of pandemics secure and contactless option to refuel will be very well received by our customers ", says PAYBACK managing director Dominik Dommick.
"PAYBACK Fuel & Go is fast, easy and digital and thus a big step into the future of refueling", says Aral board member Patrick Wendeler. "It is important to us to adapt our offer to the needs of our customers. Anyone who fills up today, washes their car and buys in the shop may just want to stop by to refuel next week."
To use "PAYBACK Fuel & Go", the service at the Aral petrol station is opened in the PAYBACK app, the corresponding pump and the desired amount or amount selected.
After refueling, payments are made in the app using the technical functionality of PAYBACK PAY, and points are collected at the same time. Refuelers save themselves the way to the cash register and can handle the entire payment process directly at the pump.
---
---