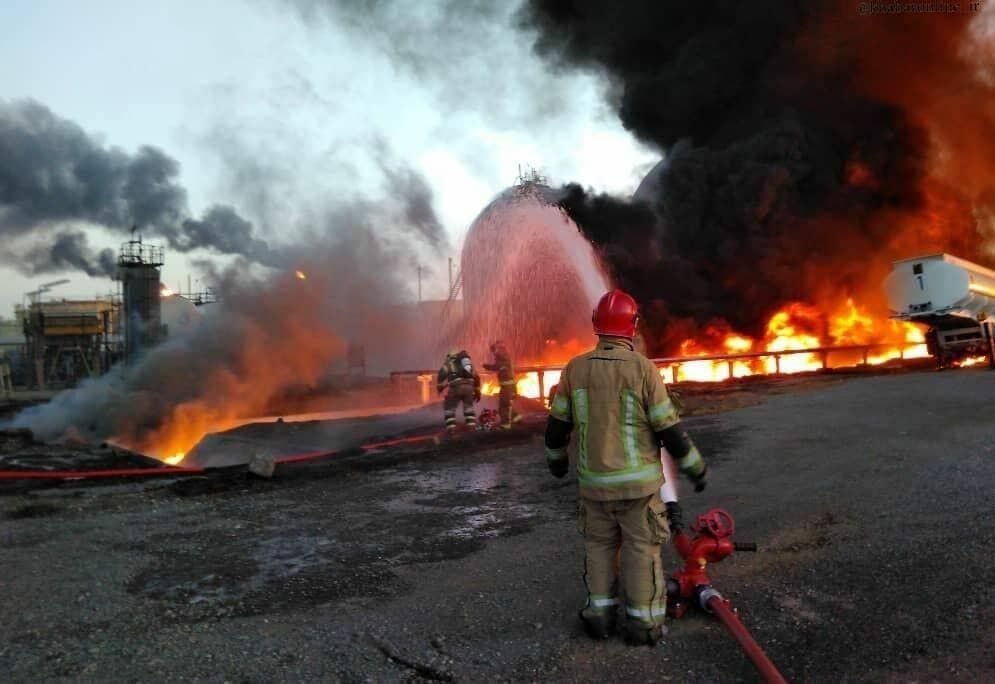 A huge fire broke out at an oil refinery in the southern part of the Iranian capital of Tehran, Iranian state media reported, saying there were so far no reports of casualties.
Iran's semi-official Tasnim news agency said all operations had been suspended at the facility, known as the Tondguyan refinery, as firefighters tried to contain the blaze. "A leak at a liquid gas pipeline at the facility sparked the fire," Mansour Darajati, the head of Tehran's crisis management organization, told state TV.
A spokesperson for the National Iranian Oil Refining and Distribution said the fire was caused by a gasoline tanker with a capacity for 20,000 barrels caught fire, but said there was no blast, according to the Mehr news agency.
Shaker Khafaii, head of the Tehran Oil Refining Co, which runs the refinery, ruled out the possibility of sabotage.
---
---