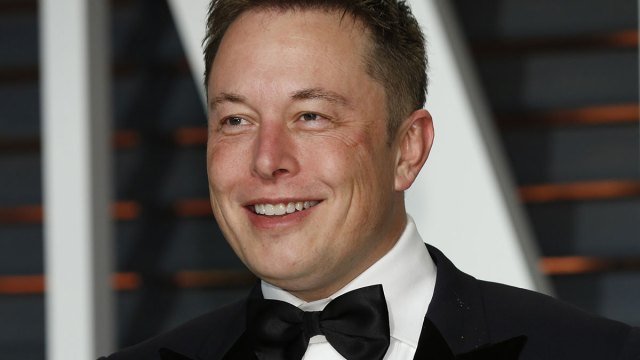 Tech's leading man Elon Musk (pictured) may soon be entering a brand new type of business—in the restaurant industry.
According to the latest reports, Musk's company Tesla Inc. filed for three new trademarks in the category of restaurant services last week, which means we could expect to see a Tesla-branded food joint in the future.
The three trademarks—two of which have to do with the company's Tesla logo and one with the use of the word Tesla—are "intended to cover the categories of restaurant services, pop-up restaurant services, self-service restaurant services, take-out restaurant services," according to the filing viewed by Nation's Restaurant News.
The filings show that Tesla intends to use the mark but has not yet done so. While this may come as a surprise to some, those who follow Musk on Twitter aren't all that shocked. He announced back in 2018 that he plans to put an "old-school drive-in, roller skates & rock restaurant at one of the new Tesla Supercharger locations in LA.
" Then in April of this year, his plans shifted toward a diner. "Major new Supercharger station coming to Santa Monica soon! Hoping to have 50's diner & 100 best movie clips playing too. Thanks Santa Monica city!" he Tweeted.
Another possible reason for the trademark filing is that Tesla may also be planning to launch its own brand of convenience stores. The company's chief technology officer J.B. Straubel announced the possibility at the FSTEC food-tech conference in 2018, when he told attendees Tesla is making a serious effort to build out convenience stores at its 951 Supercharger stations.
"People are coming and spending 20 to 30 minutes at these stops," he noted. "They want to eat, they want to have a cup of coffee, and they want to use the bathroom." This may be why Tesla has applied for the food-based trademark, which indicates that the company could be planning a franchise in the foodservice arena.
---
---