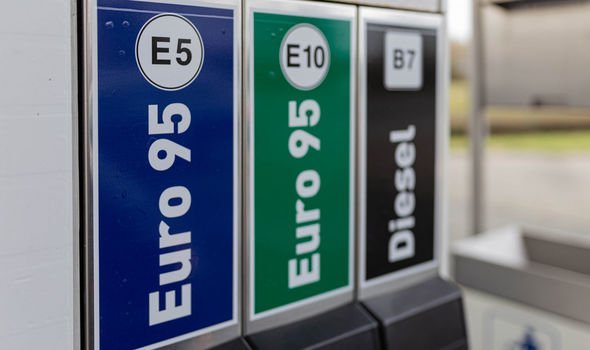 Fuel pumps will be fitted with new labels from June making drivers aware of the new petrol updates. A targeted advertising campaign will also be launched covering radio and social media feeds.
UK Transport Minister Rachel Maclean will play a key role in ensuring people are aware of the new changes. She added the new campaign will raise awareness over what the new fuel is and how it could help reduce emissions.
She said: "The rollout of E10 is the latest in a string of measures we're taking to cut road emissions, reduce pollution and keep us on track to meet our ambitious net zero by 2050 target.
"This campaign will not only make drivers aware of the changes we're making but will also show millions of motorists how E10 introduction plays a part in helping reduce carbon emissions and build back greener with every tank of petrol."
New E10 fuel promises to be a cleaner form of petrol made up of 90 percent unleaded and 10 percent ethanol. It is estimated the new fuel could reduce CO2 emissions by around 750,000 tonnes per year. The new campaign is being launched following a consultation with drivers and the fuel industry.
In its 'Introducing E10 Petrol' report, the Department for Transport promised there would be an extensive communication campaign ahead of launch. Respondents backed ideas to provide information at petrol station forecourts as well as digital adverts.
A vehicle checker or car compatibility service was also suggested by industry experts. However, experts have urged the Government to offer a "clear warning" of the possible dangers.
The RAC has estimated around 600,000 vehicles on the road will not be compatible with the new fuel. As a general rule, cars first registered before 2002 are advised not to use E10 fuel as they were not built with the new petrol in mind.
There is a risk these older cars could suffer corrosion of their seals, plastics and metals through regular use. Despite concern from some vehicle owners, experts have urged drivers to not get too worried about the changes
David Bond, spokesperson for classic car experts at Footman James recently told Express.co.uk most petrol stations would continue to stock E5 fuel. He said: "There's already an agreement in terms of petrol stations needing to be selling E5 petrol where there is a certain volume of petrol being sold.
In time that may dwindle. But at the same time, the history of cars has been about innovation, development. He added: "Filling stations that stock both grades of petrol and supply at least 1million litres of fuel each year will need to make sure one product is the super E5 protection grade."
---
---