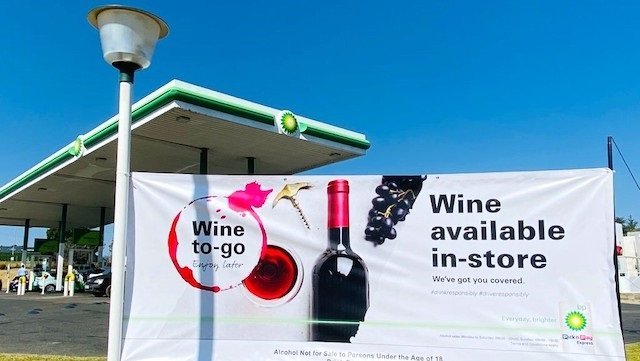 You can now buy wine from one petrol station, BP says – and soon from several more in Gauteng and the Western Cape.
BP launched "wine on the go" at one site, in Radiokop north of Johannesburg. There you will now find a small selection of wine, including sparking wine, it is what BP described in a statement as an offer "for customers looking to pop in an out…. to go pop the cork at home".
It is the first petroleum company to granted a liquor licence, BP said. A rollout to other forecourt stores is planned, BP said, but it would not name the petrol stations targeted, saying only they are in Gauteng and the Western Cape.
The wine falls under the Pick n Pay Express section of the shop, a 13-year-old partnership which replaced some BP Express stores. The companies are also "exploring opportunities for customers to receive their wine directly at their doorstep at the touch of a button through food delivery apps," they said.
BP has more than 500 petrol stations across South Africa. In April 2020, with lockdown fresh, it announced a partnership to make inventory from its stores available for home delivery via Mr D.
BP said wine-to-go is in line with its "new strategy to 'adapt to and grow its convenience and mobility business'", with the primary objective to "fully leverage innovation to unlock new value for our customers."
---
---