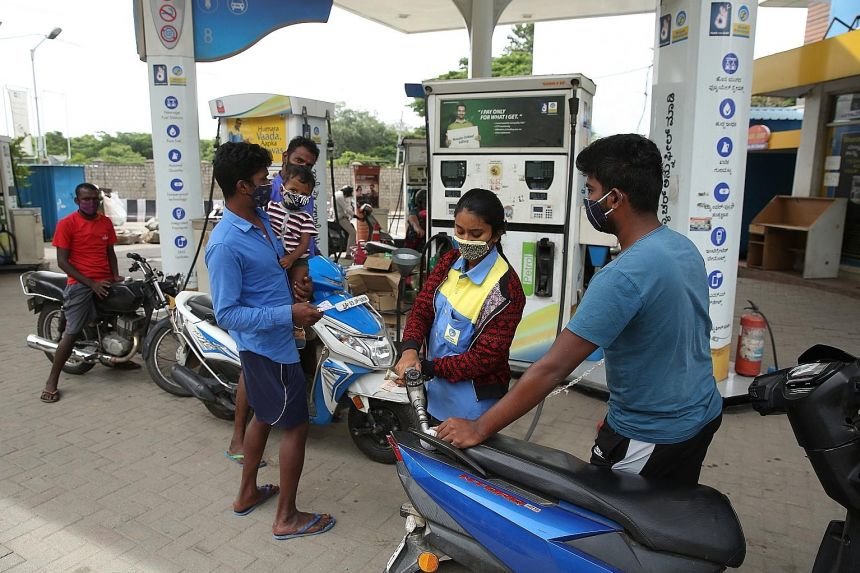 India has fast-tracked a proposal to introduce petrol with a higher blend of ethanol in an effort to reduce its vehicular emissions and cut down on oil import costs.
While this is expected to also benefit Indian farmers, who produce sugar cane and grains used to make ethanol, concerns have been raised that a greater adoption of ethanol could have an adverse impact on the country's food and ecological security.
Prime Minister Narendra Modi formally announced the decision to advance the country's target of 20 per cent ethanol blending in petrol, referred to as E20, by five years to 2025.
Oil marketing companies in India currently retail petrol with a 10 per cent ethanol blend. However, only around 50 per cent of the petrol sold in the country is E10 blended because of inadequate availability of ethanol.
A report by a government expert committee on ethanol blending in India estimates that the country will require around 10 billion litres of ethanol to meet its E20 target in 2025-2026. This is triple the current requirement of 3.32 billion litres.
The increased demand for ethanol will be met by 6 million tonnes of sugar and 16.5 million tonnes of grains a year in 2025, a requirement that the country can support, according to the committee's report.
India is also set to spend around 500 billion rupees (S$9.05 billion) to boost ethanol production, reported Bloomberg last Friday. Vehicles with E20 tuned engines, which are necessary to ensure optimum benefits for the fuel switch, are expected to be rolled out across the country from April 2025.
Among the many benefits cited behind the push for E20 is reduced oil import costs. The government estimates that a successful roll-out of the E20 programme can save around $5.3 billion a year in oil import costs.
Reduced vehicular emissions is another advantage, with ethanol-blended petrol known to decrease emissions such as carbon monoxide and nitrogen oxides.
---
---