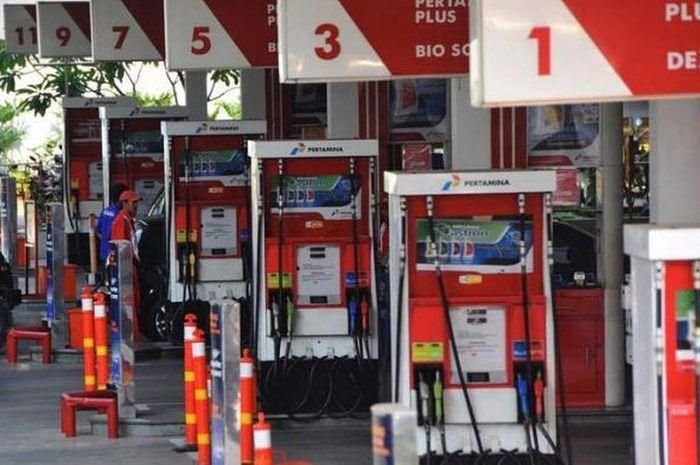 The pandemic has caused major social and economic disruptions across the world. Indonesia is no exception. Among ASEAN countries, Indonesia has the highest number of COVID-19 cases, with the daily tally increasing dramatically in recent weeks.
PT Pertamina (Persero) has been severely impacted by the COVID-19 epidemic. Drop in demand, the rupiah depreciation and volatile crude prices have all had a significant impact on its financial performance.
Even so, Pertamina booked positive financial performance in 2020 with consolidated net profit of US$1.05 billion, or approximately Rp 15.3 trillion. This demonstrates that Pertamina's financial condition is stable and capable of surviving the global economic downturn.
According to a petroleum economist, at least five factors determine the development and sustainability of Indonesia's gas station industry.
First is the fuel oil (BBM) pricing policy. The second is the fuel distribution policy, under which it is known that the government appoints business entities. The third factor is market volume and distribution, with the national volume reaching 75 million kiloliters (kL) per year and sufficient distribution of 50 percent for Java, Madura and Bali, and 25-30 percent for Sumatra. The fourth factor is the availability of supporting infrastructure, such as storage tanks, logistics and distribution networks. Lastly, the fifth factor is brand image and consumer loyalty, which spur the development of the domestic gas station business.
As Pertamina is already well established, it has many advantages in terms of these five factors as well as in its adaptability to change. Another reason why Pertamina was ahead of its competitors is because it positioned itself as a one-stop solution. Apart from offering quality products with the help of technology, it also touches lifestyles. Pertamina public fuel filling stations (SPBU) recognize that Indonesian consumers require a high level of comfort, so new gas stations should have facilities like mini markets and coffee shops, Wi-Fi as well as prayer rooms and toilets.
Pertamina SPBUs have implemented several health protocols. Its gas station attendants are required to wear masks and gloves, check their body temperatures and maintain safe distance from customers. Cleaning and disinfecting are also done regularly, from fuel dispensers to toilets and prayer rooms. Pertamina is also encouraging cashless payments through the MyPertamina app to streamline payment transactions. Reducing the physical exchange of cash between customers and staff also helps limit the risk of exposure to the COVID-19 virus.
Since the global pandemic emerged, Pertamina has made a number of efforts to improve performance in accordance with the State-Owned Enterprises Minister's directive to carry out consistent transformation, optimization, efficiency and accountability measures throughout its business lines, which has resulted in consolidated sales of $41.47 billion at the end of 2020. Despite dealing with severe economic challenges during the pandemic, Pertamina is trying to avoid laying off employees, even as other major oil and gas companies are implementing mass layoffs, still operating more than 7,000 gas stations, 10,000 tank trucks and a fleet of workers to run these downstream services to supply petroleum to every corner of the nation.
t has also partnered with over 40,000 liquefied petroleum gas (LPG) retail agents and subagents and around 180,000 LPG base outlets, both public service obligation (PSO) and non-PSO outlets, to meet consumers' LPG needs.
In addition, Pertamina's entire transportation fleet for gasoline and LPG distribution, including 280 tanker vessels, are still operating. This demonstrates the company's strong commitment to promoting economic growth while delivering energy nationwide. Pertamina has been able to retain all employees and business partners by operating a complete business ecosystem, thus reducing the number of layoffs that has plagued the industrial sector.
Pertamina's other efforts include renegotiating contracts, reducing foreign exchange losses and continuing to operate and invest to maintain upstream production. The company is also strengthening its marketing strategy to generate income, such as through discount and client loyalty programs, and evaluating and improving refinery operations. Pertamina's micro and small enterprises (MSEs) empowerment program also receives a significant chunk. The training workshops it provides MSEs include digital training and digital marketing through webinars and other presentation materials, helping to increase the MSE sector's capacity to survive in bad times.
Despite the obstacles posed by the COVID-19 pandemic, Pertamina remains committed to sustaining its operations and energy security and is optimistic about meeting its performance targets by the year's end. Amid the government's latest social restrictions, Pertamina will continue to operate 24 hours a day and deploy a number of COVID-19 prevention protocols at its gas stations for consumers of both two-wheeled and four-wheeled vehicles.
Seeing the efforts and strategies Pertamina has implemented, it is highly likely that the state-owned oil and gas giant will continue to outperform its competitors.
---
---