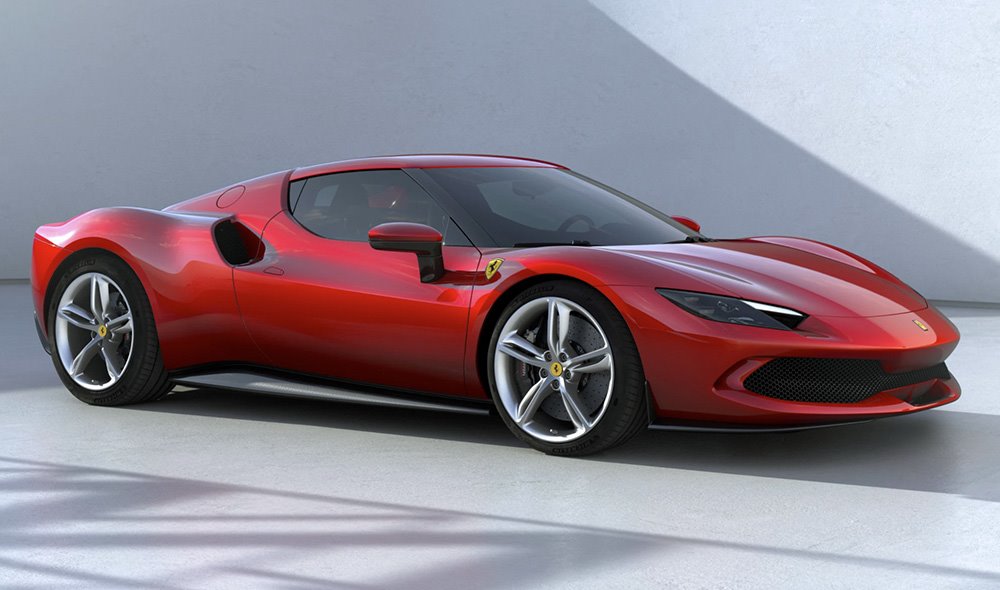 Ferrari has launched a new supercar, and purists will be dismayed to hear that it is electric.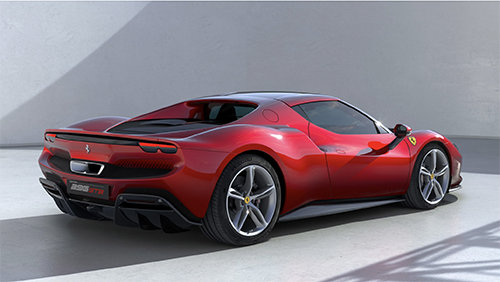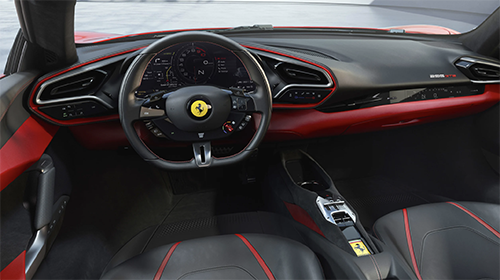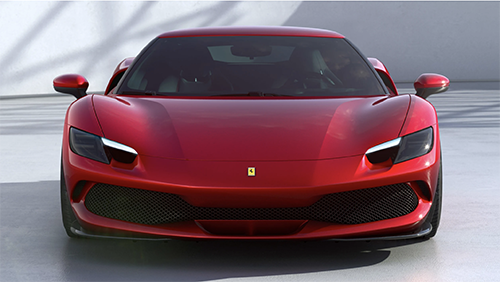 Not fully electric, but a plug-in hybrid. To add insult to injury, this car does not sport a V8 or a V12 engine either, but a V6. Some readers might be turning redder in the face now than the Italian brand's customary livery and resolving never to even look at another Ferrari again.
Is this the beginning of the end for another icon of the gasoline era? First, let's look at the details of this new Ferrari – the 296 GTB. This car combines a 663hp three-liter turbocharged V6 engine with a 167hp electric motor and 7.45kWh battery, giving 16 miles of pure electric range and 830hp in total.
The result is a car able to sprint to 62mph in 2.9 seconds and on to a top speed of over 206mph. That's fast, but not any different to the more conventional F8 Tributo released in 2019, which uses a turbocharged V8 with no electrification.
Ferrari's press release about the 296 GTB makes pains to explain that the noise of the car's V6 has "V12 orders of harmonics". This will clearly be a worry for Ferrari afficionados. One of the features EV sceptics worry about is the lack of an engine soundtrack, and a V6 isn't such a special noise as a V8 or V12.
However, it is worth mentioning that although this is Ferrari's first roadgoing V6, it does have a considerable heritage of employing V6 engines in its race cars, all the way back to the 1957 1500cc Dino 156 F2, and even the 246 F1, which enabled Mike Hawthorn to win the F1 Drivers' Championship title in 1958. The modern Ferrari F1 car has been using a turbocharged V6 and hybrid drivetrain since 2014.
This is also not Ferrari's first roadgoing hybrid, either. Ferrari has been experimenting with the technology since the LaFerrari arrived in 2013. This hybrid hypercar combined a 789hp, 6.2-liter V12 with an electric motor adding an extra 161hp, but only for short bursts.
It had no electric-only driving capability, and just used the extra power to achieve a sub-three-second 0 to 62mph sprint speed. In 2019, Ferrari took things further and produced its first plug-in hybrid, the SF90 Stradale, which combines a 769hp V8 with 217hp from three electric motors and a 7.9kWh battery delivering 16 miles of electric-only range.
The extra electric motors are not just providing a boost to acceleration, although the SF90 Stradale can hit 62mph in an incredible 2.5 seconds. The hybrid drivetrain is obviously there to give Ferrari's cars a chance to persist in the wake of ever more stringent environmental regulations.
Ferrari hasn't announced the emissions of the 296 GTB yet, but the SF90 Stradale is rated at 154g/km of CO2, almost half that of the F8 Tributo's 292g/km. It is likely that the 296 GTB will be even cleaner.
Emissions regulations are only going to get stricter, however, and hybrids soon won't be enough to meet the requirements. Plug-in hybrids are also notoriously not as frugal as their ratings suggest unless their owners actually do plug them in and keep them charged on a regular basis. Otherwise, their emissions could even be worse than a mild hybrid, due to the extra weight.
The PHEV is considered a bit of a racket by some, as they are often purchased by fleets to meet CO2 rules with no intention of ever charging them.
Sooner or later, though, the writing will be on the wall for gasoline engines from Ferrari, and the company must begrudgingly know that. Ferrari has pledged to produce its first all-electric model by 2025, which is likely to get the purists in even more of a frenzy.
Even this might not be soon enough as electric hypercars are arriving that blow even the incredible SF90 Stradale out the water. The Rimac Nevera should be on the road before 2025, and there's the Pininfarina Battista, which shares the same drivetrain. Both promise sub-two-second 0-60mph capabilities.
Then there is the Tesla Roadster 2.0, which (if and when it arrives) could deliver similar abilities for much less than the Ferrari 296 GTB. The latter starts at €269,000 ($320,000), but Tesla is claiming the Roadster 2.0 will be $200,000.
The Ferrari 296 GTB looks amazing and almost certainly will drive as well as it looks. It is bound to have many fans. But it is also a sign that the legendary Italian company is starting to see the writing on the wall for its traditional gas-guzzling powertrains.
Rather than dropping down some more to four cylinders for its next vehicle, Ferrari is going to have to bite the bullet and make good on the pledge of an all-electric car in 2025. Otherwise it could be left behind in more than just performance terms.
---
---