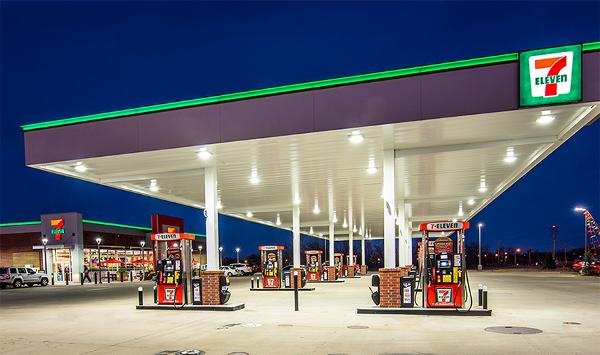 7-Eleven is selling 293 retail fuel stations across 20 states after regulators said the company violated antitrust laws in buying Marathon Petroleum's Speedway division for $21 billion, a deal that came as the industry prepares for fundamental change in coming decades.
The retailer's parent company, Tokyo-based Seven & I Holdings Co., is selling the stores a little more than a month after officially closing the deal for 3,800 Speedway stores from Marathon Petroleum, according to an announcement from the Federal Trade Commission.
Seven & I Holdings operates 9,000 stores in the United States, making it the largest convenience store chain in the country. The Speedway deal gave 7-Eleven an unfair advantage for selling fuel in 293 markets, including diesel in 124 of the markets, and threatened consumers with higher gas prices, according to the FTC.
As the economy reopens, global gas demand is expected to increase 3.2% this year, enough to more than offset lost consumption in 2020, according to the International Energy Agency.
While the rebound in demand will benefit gas stations and convenience stores in the short term, there are still structural challenges facing the business of fuel stations and convenience stores moving forward as modern cars become increasingly more fuel efficient.
Fuel station owners have been experimenting with adding restaurants, fast-food options and Amazon lockers in anticipation for a future of falling fuel demand as cars use less gasoline and as electric vehicles become more common.
Thousands of fuel stations are at-risk of closing in the next couple of decades as electric vehicles, self-driving cars and ride-sharing all grow in popularity. Without a fundamental shift in their business models, as many as 60% to 80% of fuel stations are at-risk of closing by 2035, according to estimates from a 2019 report from the consultancy firm Boston Consulting Group.
The number of fuel stations already has been steadily declining over the past three decades from roughly 200,000 in 1990 to about 135,000 in 2019, according to economists at GasBuddy, a gas price tracking website.
As part of the settlement reached with the FTC, 7-Eleven has agreed to sell 124 retail fuel stations to Anabi Oil; 106 outlets to Cross America Partners and 63 retail fuel outlets to Jacksons Food Stores.
According to media reports, Cross America Partners had agreed to pay $263 million for the 106 stores, but pricing for the rest wasn't immediately available. 7-Eleven did not respond to a request for comment.
The divestiture isn't expected to impact Marathon Petroleum because ownership of the was officially transferred to 7-Eleven on May 14, a spokesperson for the Ohio-based refiner said in an email.
The divestiture still leaves 7-Eleven with a massive North American footprint and about 70,000 stores globally. 7-Eleven's U.S. subsidiary, based in Irving, Texas, has been working to redefine its retail portfolio by opening 150 quick-service restaurants across the country. The idea is to have a combo convenience store-restaurant space known as an "evolution store."
---
---