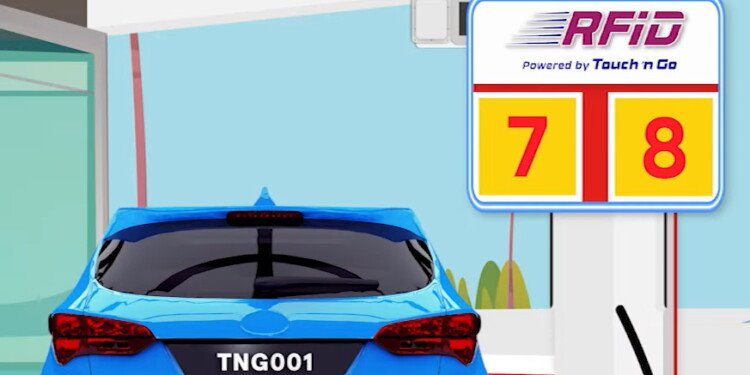 Drivers will be able to purchase fuel while still seated in their cars by taking part in a pilot project that uses RFID payment at selected Shell petrol stations.
To participate, you will need a car fitted with the Touch 'n Go (TnG) RFID on the windscreen or headlamp. You will also have to use the Touch 'n Go (TnG) app and sign up for Activate Fueling by keying in the default refuelling amount and a six-digit one-time password (OTP).
Users will receive a push notification if the activation is successful. According to the FAQ, the default fuelling amount is required to make a pump reservation and any unused amount will be refunded directly to the eWallet.
To ensure a smooth transaction, users are recommended to activate the RFID repayment prior to visiting the petrol station and ensure their eWallet balance exceeds the default fuelling amount.
At the fuelling bay, an overhead scanner will read the radio frequency from the RFID tag and deduct the amount from the TnG eWallet. The RFID payment will work even if the user's mobile connection is weak though the push notification for the transaction may appear late.
Users have to lift the pump within 80 seconds of making the payment, otherwise the pump will be locked and the prepaid amount refunded. Should this happen, the user will have to move to another RFID-enabled bay to try again.
The pilot project will run at five Shell stations in Malaysia To incentivise users to participate, early adopters will receive a one-time RM20 cashback which will be credited to their eWallet if they refuel at least twice and each transaction is a minimum of RM10.
---
---