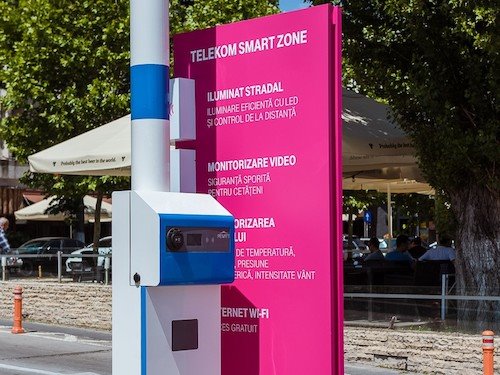 Shell and T-Systems International GmbH, Deutsche Telekom's business customer division, have signed a Memorandum of Understanding to advance digital innovations so that both companies can achieve their goal of net zero emissions more quickly.
Under the terms of the agreement, both companies will pursue their net zero targets and those of their respective supply chains and customers. Work together on innovations and services to accelerate Shell's digital transformation and work together to identify opportunities for co-investing and participating in new business models geared towards decarbonising society.
To accelerate the transition to net zero, Shell is supplying renewable energy to T-Systems' sister company, T-Mobile US, whose goal is to run on 100% renewable energy by the end of 2021.
In return, NewMotion and ubitricity, Shell subsidiaries that offer charging solutions for electric vehicles (EV) across Europe, have commissioned T-Systems to install more than 10,000 EV charging stations in Germany over the next three years.
Deutsche Telekom and Shell are also researching the feasibility of smart city solutions designed to help cities decarbonise. One example of this is "Citykey", which could provide data on charging electric cars and mobility via an easy-to-use app.
The two companies are also exploring the potential of smart lighting projects with street light-based EV charging options. Elisabeth Brinton, Shell Executive Vice President Renewables & Energy Solutions, said: "Bringing society to net zero will require an unprecedented level of collaboration."
Adel Al-Saleh, board member of Deutsche Telekom and CEO of T-Systems, says: "We are committed to acting responsibly along our entire value chain, and cooperation with our customers is of central importance.
No individual and no company can solve the climate challenge alone. That is why we have placed sustainability at the center of our strategy in order to become the leading European full-service IT provider.
This newly signed letter of intent enables Shell and Deutsche Telekom to use their long-standing cooperation and jointly develop new areas. that benefit society. "
---
---