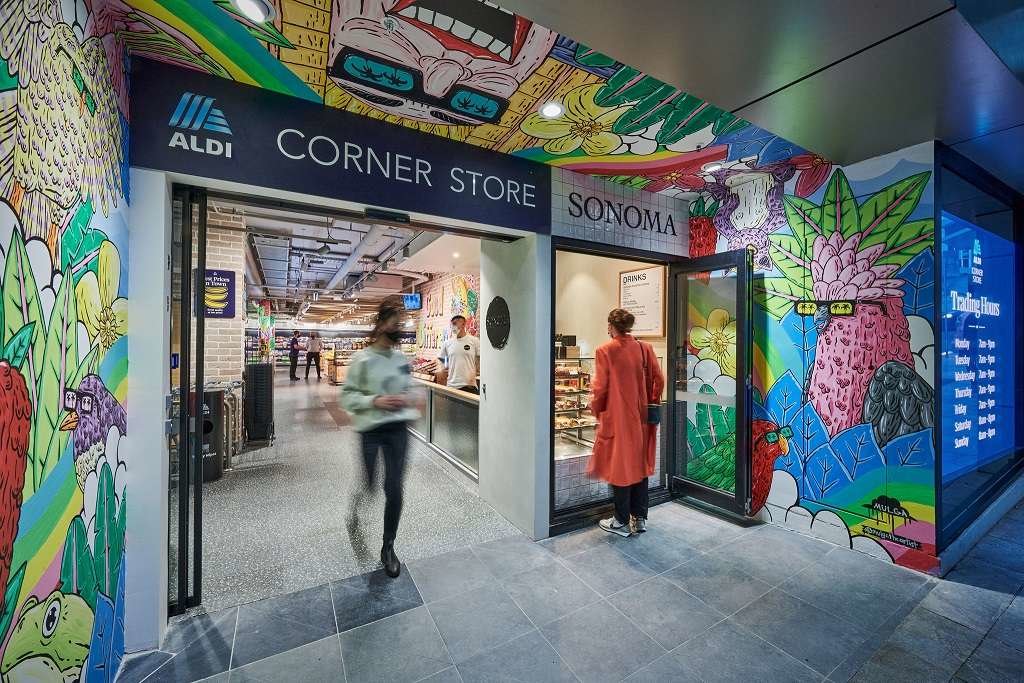 In North Sydney, Aldi has opened the first branch of a new, smaller retail format. In terms of both range and design, it is a real break from the past.
Groceries and fresh produce remain the core of the range, but they get complemented by a growing selection of ready meals and on-the-go products. For example, there is a coffee bar at the entrance, and in a different part of the store, customers can squeeze their own orange juice.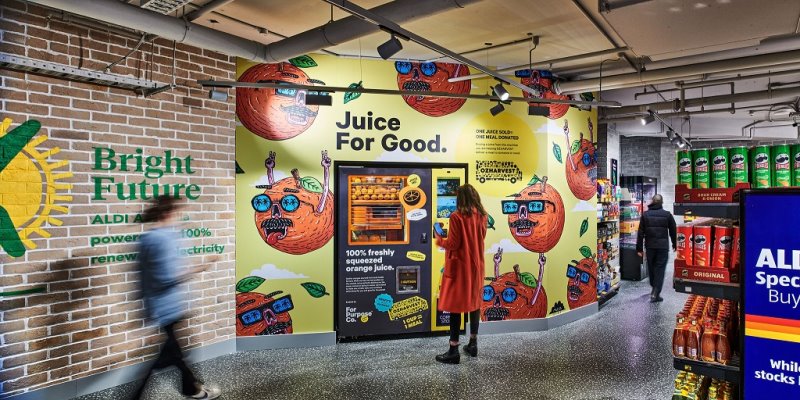 The store also includes a wide selection of artisanal baked goods from Sonoma, a local chain in high regard.
However, what stands out the most, are the murals painted by Australian artist Mulga (Joel Moore). The idea of working with local artists came from Landini Associates, in charge of the design of the new store concept.
Each branch of the new formula will have a unique look, although the materials used, the in-store signage, the cash registers and staff uniforms will ensure a consistent brand feel and appearance.
"With a combination of playful murals and simple and direct graphic communication, we want to make the customer smile while shopping at Aldi", said Ben Goss, director of graphic design at Landini Associates.
---
---