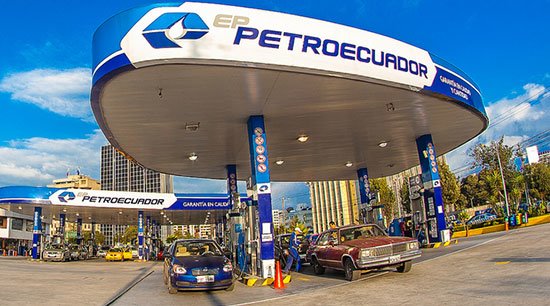 These stations were handed over to the state in 2012, but they were never efficient or helped reduce fuel smuggling. Within the new oil policy , established by President Guillermo Lasso in Decree No. 95, Petroecuador is ordered to immediately sell all its owned service stations.
In total, these stations number 48 and are located in border areas and the Galapagos Islands. 9 years ago (2012), the Government of Rafael Correa issued a ministerial agreement and forced these businesses to pass into the hands of the State.
In theory, the aim was to reduce fuel smuggling and control marketing. However, Oswaldo Erazo, executive secretary of the National Chamber of Petroleum Derivatives Distributors of Ecuador (Camddepe), pointed out that none of these objectives were met.
"The smuggling problems remain the same and these stations have become a drag because their operating costs are higher than the private ones," he said. n this sense, the sale is a necessity that was proposed to Lasso when he was still a candidate for the presidency. However, Petroecuador will have to analyze whether it includes the three stations in Galapagos.
"The fuel that is distributed on the islands is the most subsidized in the country. The cost of transportation is completely assumed by the State and if it goes to private companies, it will no longer be able to do so, "Erazo said.
Trading companies that carry the Petroecuador name in large cities are not included in the measure, since they work with the franchise mechanism. In other words, a private party takes over the operation and signs a distribution contract with Petroecuador .
Although the decree establishes a maximum period of 100 days for Petroecuador to sell, the process can be completed much faster. The authorities must calculate the value of each station and call a public tender.
---
---