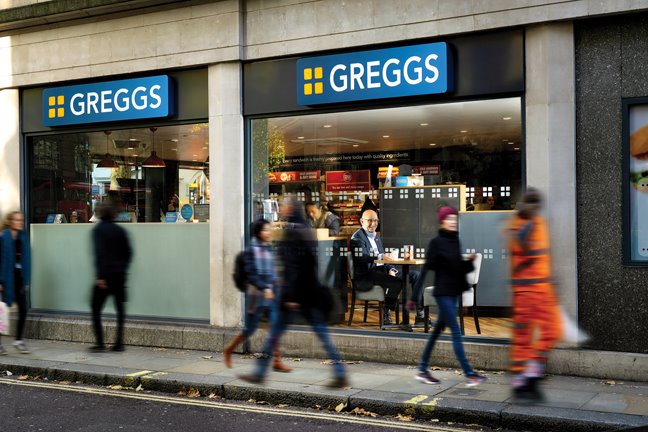 Greggs, the British bakery chain, has announced plans to establish 100 additional outlets in the coming months, which will result in the creation of 500 new jobs.
In its half-year results, Greggs said that it will build additional outlets in the coming months, as the bakery chain's sales returned to pre-pandemic levels. The revelation comes after the renowned restaurant reported £55.5 million in earnings for the six months ending July 3, compared to a £65.2 million deficit a year ago.
When is the new Greggs going to open? Despite generating a large profit, the firm reported its outlets had a mixed performance.
It claimed that due to a big proportion of Britons still working from home, its stores at public transportation hubs and large metropolitan centres performed worse. "Customers who stay closer to home are supporting our heartland businesses in suburban and high-street areas," Greggs stated.
The "stronger locations continue to be shops commonly reached by car," according to the report.
This includes both those in service stations and those in standalone Greggs stores.
The retailer has stated that it is considering even more ambitious plans, stating that it has the "opportunity to extend its UK estate to at least 3,000 stores." The corporation had 2,115 sites around the country already.
The company has also expanded its delivery and drive-thru services, which are gaining popularity among clients. Home delivery is currently available from 837 locations and may be ordered using apps like Just Eat.
"Greggs once again demonstrated its endurance in a hard first half, emerging from the lockdown months in a solid position and rebuilding sales as social constraints were gradually relaxed," said Roger Whiteside, chief executive of Greggs.
---
---