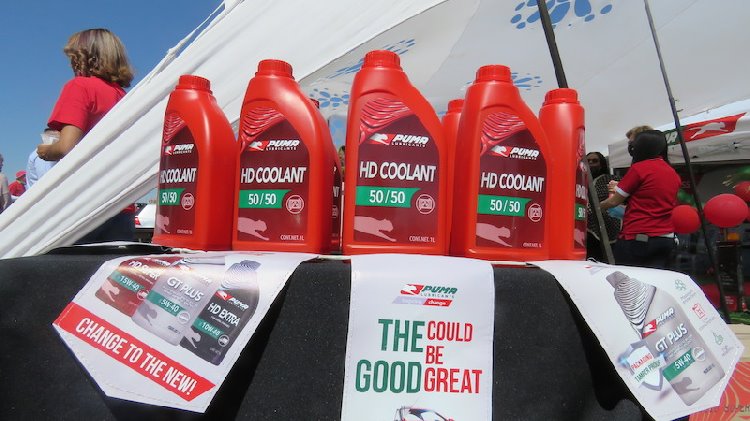 The new Puma lubricants comprise three different products, including HD Super for diesel and petrol engines, GT Plus, a fully synthetic engine oil for petrol and diesel engines, and HD Extra for diesel engines.
Managing director of Puma Energy Namibia Gallo Diack said the lubricants are not only advanced, synthetic motor oils, but also modernised. They were developed in Switzerland, using a formula that complies with European standards and some of the most stringent vehicle manufacturers globally.
Diack encouraged customers to switch to the new range of oils with "superior protection, innovative packaging, and advanced technology that uses state-of-the-art base oils in all products with low sulphur concentrations and a high viscosity index".
The new lubricants are available at all Puma retail stations countrywide. The launch is a shift from the Castrol products Puma stocked previously.
Business support manager for Puma's Namibian lubricants Adell Samuelson said the company has also partnered with OK Express grocers to bring convenience shopping closer to their customers with 24-hour service.
Puma Namibia has 61 retail stations countrywide. The company also supplies fuel and lubricants to the mining, marine and aviation industries, servicing both Eros and Hosea Kutako airports.
---
---