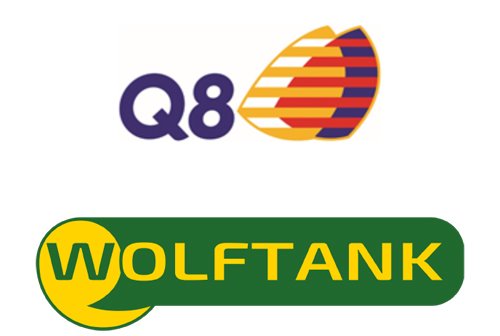 Wolftank Group and Kuwait Petroleum Italia plan to develop future European infrastructure for climate-neutral mobility Wolftank Group, a leading expert in environmental technology and full-service provider for petrol stations, signed an agreement to acquire a 50 percent stake in Mares Srl today. Mares is a subsidiary of Kuwait Petroleum Italia, which operates its business with a network of about 3000 service stations under the "Q8" brand. In future, Mares will be managed as a joint venture of the Wolftank Group and Kuwait Petroleum Italia. The company will engage in the project development and construction of liquefied natural gas (LNG) and hydrogen refuelling facilities in order to expand the European infrastructure for the necessary decarbonisation of transport.
Wolftank Group is acquiring the 50 per cent stake in Mares following the signing of a cooperation agreement with Kuwait Petroleum Italia in October and a successfully placed capital increase in November 2021. The parties have agreed not to disclose the purchase price. Mares' core business is the construction and servicing of traditional petrol stations as well as soil remediation. Last year, the company generated a turnover of EUR 20 million. Now the business areas of Mares will be combined and expanded with the know-how of the Wolftank Group and will also include refuelling facilities for renewable energies such as LNG or hydrogen in the future. Wolftank Group has also invested significantly in the environmental services and soil remediation sector in recent years. Thus, this joint venture creates a leading European player in the field of soil remediation.
"Wolftank and Mares complement each other perfectly. Both companies have highly specialised knowledge in the field of refuelling systems. The future of transport is clearly heading in the direction of decarbonisation, in which the energy carriers hydrogen and natural gas will play an important role. However, the possibilities for refuelling with them are only available to a limited extent today. Together, we want to use our many years of expertise to rapidly drive the change towards a sustainable future and expand the European infrastructure for climate neutral mobility", says Peter Werth, CEO of Wolftank Group.
"Mares Italia represents a key partner of Kuwait Petroleum Italia for maintenance and development of Q8 network in Italy. We are sure that, thanks to the wide technological expertise provided by Wolftank Group, Mares will consolidate its activities in the traditional business of service stations maintenance, construction and soil remediation adding capabilities for offering products and services in line with new market requirements following energy transition process", says Giuseppe Zappalà, CEO of Kuwait Petroleum Italia.
The European "Green Deal" envisages the reduction of greenhouse gases to zero by 2050. Renewable energy sources make important contributions on the way to this goal. Therefore, strongmarket growth is forecast for LNG and hydrogen refuelling stations, coupled with the corresponding need for production and logistics infrastructure. The storage of fuels at cryogenic temperatures and high pressures, the management of the necessary process software for compression, temperature control and dispensers are key competencies here. These are precisely the areas in which the Wolftank Group contributes crucial know-how.

---
---