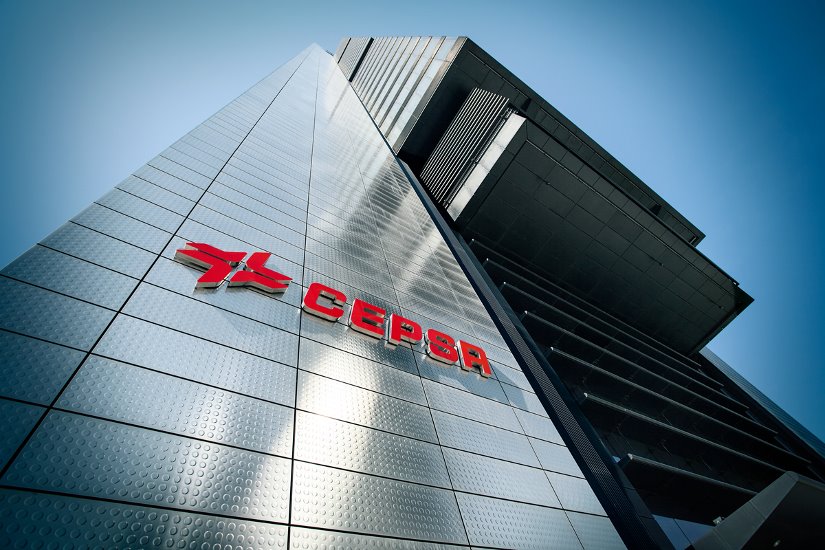 Carlos Barrasa, formerly Executive Chairman of BP Spain, joins the company as Director of the new Commercial & Clean Energies business
The Management Committee has now been strengthened with the incorporation of three new executives with extensive international experience: Carmen de Pablo (CFO), Savvas Manousos (Trading), and Carlos Barrasa
Cepsa CEO, Maarten Wetselaar, stressed that "I am very pleased to welcome talented leaders like Carlos, Carmen and Savvas to Cepsa. They join a new organizational structure that puts the customer at the heart of our decarbonization drive and accelerates our journey to become a leading company in low-carbon energy and sustainable mobility businesses"
Cepsa has redesigned its Management Committee, which has been expanded from 10 to 12 members following the incorporation of Carlos Barrasa, Director of the new Commercial & Clean Energies division; Savvas Manousos, Director of Trading; and Carmen de Pablo, new CFO to replace Salvador Bonacasa, who has retired after four decades with the company. All are executives with extensive experience in the energy sector and internationally.
Maarten Wetselaar, CEO of Cepsa since January 1 of this year, has reorganized the company's structure by defining two new energy customer-facing business areas, "Mobility & New Commerce" and "Commercial & Clean Energies". The refining business becomes the "Energy Parks" business, alongside the existing areas of Exploration & Production, Chemicals, and Trading.
With this new structure, the company accelerates its transformation to become an Energy Transition Leader that sets the pace for change and helps its customers decarbonize their energy footprint.
The Mobility & New Commerce division will manage the transformation of Cepsa's mobility business, building leadership in electric mobility and developing digitally enabled New Commerce solutions that leverage its network of customers and stations.
The Commercial & Clean Energies division will serve B2B business management in segments such as Industry, Agriculture, Aviation, Lubricants, Asphalt, Gas, and Electricity and develop decarbonization solutions for its customers by building biofuels, hydrogen, and renewables (solar and wind) businesses value chains.
"I am very pleased to welcome talented leaders like Carlos, Carmen and Savvas to Cepsa. They join a new organizational structure that puts the customer at the heart of our decarbonization drive and accelerates our journey to become a leading company of low-carbon energy and sustainable mobility businesses", Maarten Wetselaar said.
The new Management Committee incorporates three renowned professionals whose extensive sectoral and international experience and complementary skills will bolster the current team as Cepsa embarks on a new chapter.
The company has hired Carlos Barrasa as the new Director of Commercial & Clean Energies. Barrasa joins Cepsa after more than two decades at BP, where most recently he was Executive Chairman in Spain and Vice-President of Integrated Solutions globally (a business dedicated to promoting the decarbonization of cities and large companies). Previously, he led the transformation and growth of BP's downstream business.
Carlos Barrasa has extensive experience leading new decarbonization solutions for major international clients and managing large global teams.
Cepsa also incorporates Savvas Manousos as the new Director of Trading, where he will create value across the different businesses by integrating, optimizing, and commercializing all the company's product flows. Manousos was until now Commercial Director and Head of Trading for Maersk Oil Trading, one of the world's largest suppliers of marine fuels and a subsidiary of logistics giant Maersk.
Previously, he was President of the Trading subsidiary of the Indian company Reliance Industries, and before that he spent more than 20 years at BP, where he held various management positions in the Trading, Refining, and Strategy areas.
At the beginning of the year, the company also announced the appointment of Carmen de Pablo as its new Chief Financial Officer (CFO). De Pablo heads Financial, Economic, and General Services, and is also responsible for Strategy, M&A, Corporate Planning, and ESG.
Carmen de Pablo joins from Gestamp, where she was also CFO and Head of the areas of Investor Relations, M&A, and International Financing, as well as company-wide Strategic Project and Investment Analysis. De Pablo began her career at EY and subsequently worked at JP Morgan, Lehman Brothers, McKinsey, and Morgan Stanley, where she was Executive Director of Investment Banking and Head of the Energy Sector for Spain and Portugal.
---
---