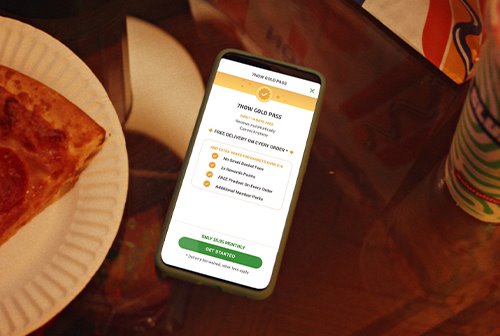 7-Eleven has launched a new subscription delivery service that waives delivery fees on more than 3,000 products, including hot and fresh foods, drinks, snacks, groceries and household items, among others.
The 7NOW Gold Pass subscription costs $5.95 per month, with most deliveries arriving in about 30 minutes.
The company says the 7NOW Gold Pass service pays for itself "in about 3 delivery orders per month," but includes additional perks. Subscribers with baskets sub-totaling at least $10 will receive the option to select a free product, and members of the 7Rewards loyalty program can earn and redeem points on most purchases, unlocking double the rewards when they order delivery using the delivery subscription service.
"Our 7NOW Gold Pass subscription delivery service brings convenience to a whole new level, giving our customers the ability to order what they want, when they want it—and now as often as they want without an added delivery fee," said Raghu Mahadevan, 7-Eleven SVP and chief digital officer.
7-Eleven launched delivery in 2018 via 7NOW, and the introduction of new offerings—like the 7NOW Gold Pass subscription delivery service—is part of a company-wide commitment to "bring value and delight to every customer experience both in and out of the store."
All items available for order through the 7NOW app will be available through the 7NOW Gold Pass service throughout the U.S. and real-time tracking lets customers know when to expect their orders.
---
---