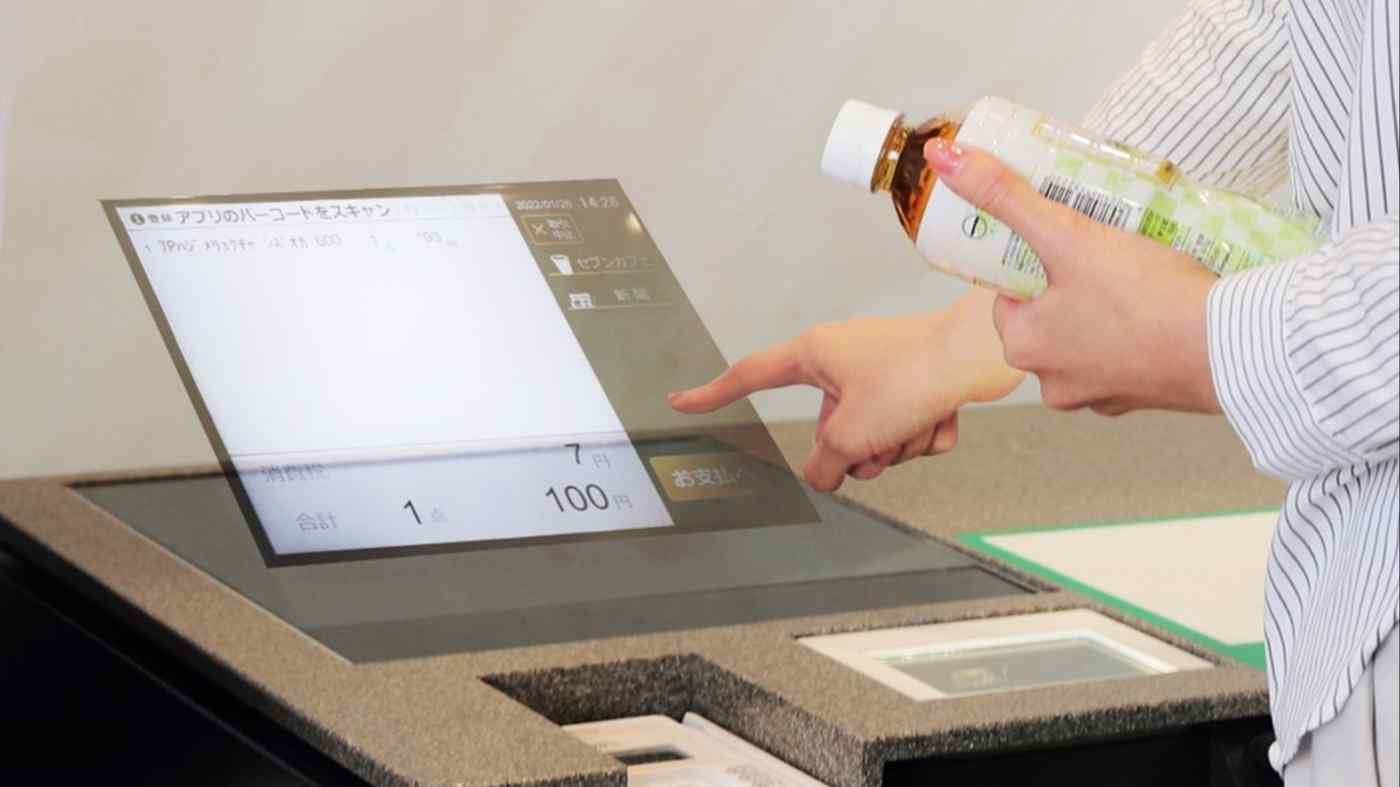 7-Eleven Japan will take contactless shopping one step further with self-checkout registers that feature holographic touch screens.
A pilot program for the technology will start next month at six stores in Tokyo, Japan's top convenience store chain said in a statement.
The register features a display embedded in the checkout counter that projects an image of a touch screen, which shoppers can tap like a real one.
Demand for contactless shopping has surged during the coronavirus pandemic. Taking up 30% less space than standard registers, the terminals also give stores more room for more products.
The registers will accept only cashless payment methods, including credit cards, e-money cards and QR codes.
Shoppers will not be able to use these terminals to buy alcohol, tobacco or prepared foods sold at normal checkout counters.
---
---