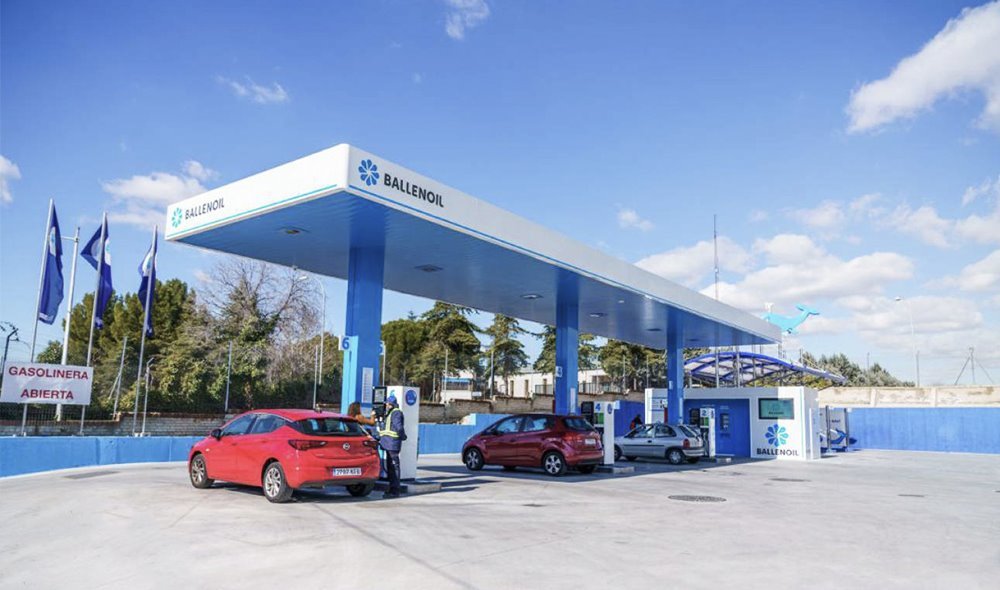 The independent fuel operator Ballenoil projects 90 new service stations within its expansion plan for the next three years.
To achieve this, it will invest more than 40 million euros with the aim of overcoming the barrier of 250 gas stations.
Specifically for this year 2022, it plans to open more than 22 new stations distributed throughout the national territory. So far this year, 3 new stations have already been opened in Azuqueca de Henares (Guadalajara), Sanlúcar de Barrameda (Cádiz) and Requena (Valencia) for a total of 168 gas stations.
The company's intention is to help lower the price per liter in the areas where it is located, since on average it offers discounts of 20 cents per liter compared to traditional gas stations, which is equivalent to an annual saving of between 280 and 320 euros, according to the Consumer Organization (OCU).
The new stations will reinforce the company's presence in the areas where it already operates, such as Catalonia, the Valencian Community, Andalusia, Extremadura, Castilla La Mancha, Castilla y León, Madrid, Galicia, Asturias, Cantabria and the Basque Country, and with the aim of opening in new provinces where they do not have a presence Burgos and Murcia.
With staff at the stations during business hours and with 24-hour service technology, Ballenoil will generate more than 130 jobs.
In addition, the new facilities will have fuel dispensers with Diesel Excellent, Unleaded Excellent 95 and Diesel Excellent PLUS, as well as car wash centers of the Blue Whale (subsidiary of the group).
---
---