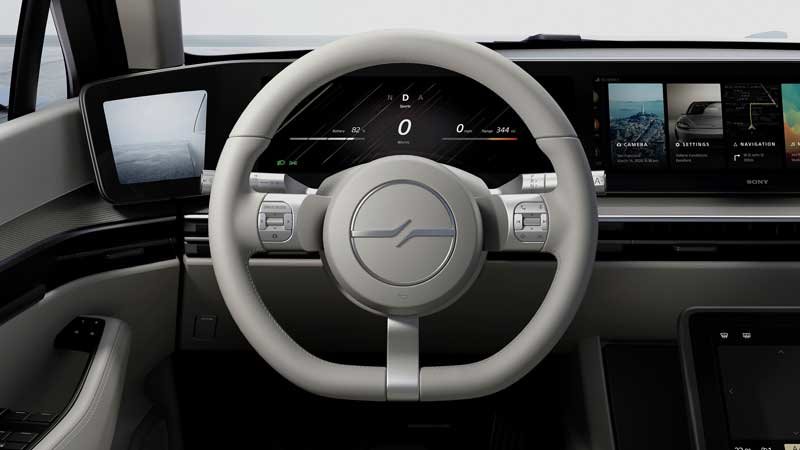 Japanese multinational giants Honda and Sony are creating a new joint venture to develop and commercialise battery electric vehicles, with sales of a first EV set for 2025.
Sony has already developed two prototype vehicles under the moniker "Vision-S" specifically for the purpose of showcasing and guiding development of its electric vehicle-related technologies.
Honda also has an electric vehicle, dubbed Honda e, which is an urban car that has captured the hearts with its retro-style and cute looks. Honda and Sony framed their new joint venture as an expansion of their existing discussions and exploration of a strategic alliance based on creating new mobility services.
"The New Company will aim to stand at the forefront of innovation, evolution, and expansion of mobility around the world, by taking a broad and ambitious approach to creating value that exceeds the expectations and imagination of customers," said Toshihiro Mibe, CEO of Honda Motor.
"We will do so by leveraging Honda's cutting-edge technology and know-how in relation to the environment and safety, while aligning the technological assets of both companies.
"Although Sony and Honda are companies that share many historical and cultural similarities, our areas of technological expertise are very different. Therefore, I believe this alliance which brings together the strengths of our two companies offers great possibilities for the future of mobility."
While some media outlets have somewhat described this new partnership as a plan to "tackle Tesla", the reality is that all-electric vehicle manufacturers are chasing in Tesla's wake and trying to bring together a variety of sectors to match Tesla's dominance.
The new Honda and Sony alliance will combine Honda's mobility development and manufacturing capabilities and after-sales service management, with Sony's expertise in the development and application of imaging, sensing, telecommunication, network, and entertainment technologies.
The two companies describe the resulting partnership as one which will "realise a new generation of mobility and services that are closely aligned with users and the environment and continue to evolve going forward."
Of particular interest is the company's reference to Sony's expertise in 'imaging and sensing', which could speak to a potential focus on autonomous electric vehicles. Honda and Sony will now proceed with negotiations towards signing a joint development agreement and a joint venture agreement with a goal of establishing their new joint venture some time this year.
However, while the new company will plan, design, develop, and sell electric vehicles, it will not own and operate its own manufacturing facilities, which will be left for Honda to execute at its existing manufacturing plants.
It is also expected that a mobility service platform will be developed by Sony for use by the new company.
---
---