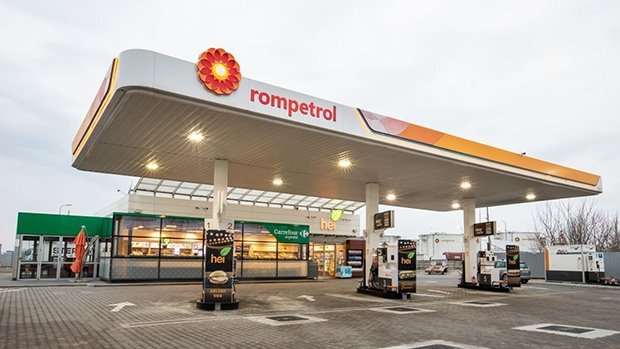 Rompetrol Downstream has entered into a partnership with Carrefour Romania for the implementation of a pilot project regarding the opening of Carrefour Express convenience shops in the hei area of Rompetrol fuel stations.
The pilot will take place in two stations, where customers will be able to choose from a varied portfolio of products suitable for immediate shopping – from fresh, BIO or "ready to eat", to hygiene products.
"Rompetrol has focused its efforts, in the last two years, both on the development of the gas station network and on their transformation into service centers, which will give customers the opportunity to solve, with a single stop, several tasks on the daily activities list.
Through the new pilot project, we want to offer our customers an extension of the range of products available and, based on their feedback, to analyze a possible development of this partnership", said Zhanibek Nugertayev, General Manager of Rompetrol Downstream.
"Carrefour Express stores respond to an increasingly dynamic lifestyle and offer healthy solutions, close to customers. Through the partnership with Rompetrol, we extend this proximity to motorized customers in transit, with an offer adapted to the long journey – from immediate necessities to premium or organic products, for fast purchases, even from gas stations.
The Express format is an important pillar in our expansion strategy, and we are happy to have with us a reliable partner such as Rompetrol, with whom we can develop", said Vincent Rochefort, Director of the Proximity Network of Carrefour Romania.
In line with Carrefour's commitment to providing healthy options, Express stores located at Rompetrol stations will also feature organic products, including under private label Carrefour Bio.
The existing store area within the gas stations will be redeveloped according to Carrefour Express standards, and the cash register area will be common, both for the purchases of fuels, products from the gastro hey portfolio, and for the Carrefour store.
---
---