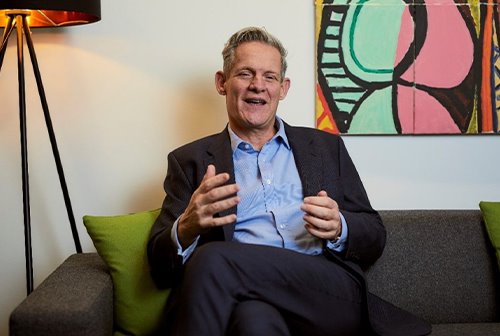 Renewables will account for all or most of the increase in global power generation in the years to 2050, according to BP.
BP said wind and solar energy will expand rapidly, underpinned by continuing falls in their costs and an increasing ability of power systems to integrate high concentrations of variable sources.
The conclusion, contained in its 2022 energy outlook report, said the share of renewables in global primary energy will increase to between 35% and 65% by 2050 from around 10% in 2019 in the three scenarios.
The report scenarios for the power industry are a net zero pathway, an accelerated one and 'new momentum'. The average rate of increased clean power capacity in the accelerated and net zero scenarios is 600GW to 750GW a year in the 2030s and 700GW to 750GW in the 2040s.
This is two to three times faster than the highest rate seen in the past, BP said. The report mentioned the rate of renewables acceleration is dependent on a range of factors scaling at a similar rate.
These include: transmission and distribution; availability of key materials, planning and permitting; and social acceptability. BP added that the pace of wind and solar capacity slows in the final 10 years as the power sector nears full decarbonisation and the cost of increasing shares of wind and solar grows.
Emerging economies account for more than 75% of deployment in the accelerated and net zero scenarios, with China accounting for about 25%. The report said: "The decarbonization of the power sector is driven by rapid growth in wind and solar power.
"Wind and solar power generation increases by around 20-fold over the outlook in Accelerated and Net Zero, increasing to around 40,000-45,000TWh and more than accounting for the entire growth in global power generation."
Chief economist Spencer Dale (pictured) said: "Government ambitions globally to tackle climate change have increased markedly.
"And key elements of the low-carbon energy system critical for the world to transition successfully to net zero – installation of new wind and solar power capacity; sales of electric vehicles; announcements of blue and green hydrogen and CCUS projects – have all expanded rapidly.
"There are signs of a new momentum in tackling climate change." However, he said that other than the Covid-19-induced dip in 2020, carbon emissions have risen in every year since 2015, the year of the Paris COP.
"The carbon budget is finite, and it is running out: further delays in reducing CO₂ emissions could greatly increase the economic and social costs associated with trying to remain within the carbon budget."
---
---